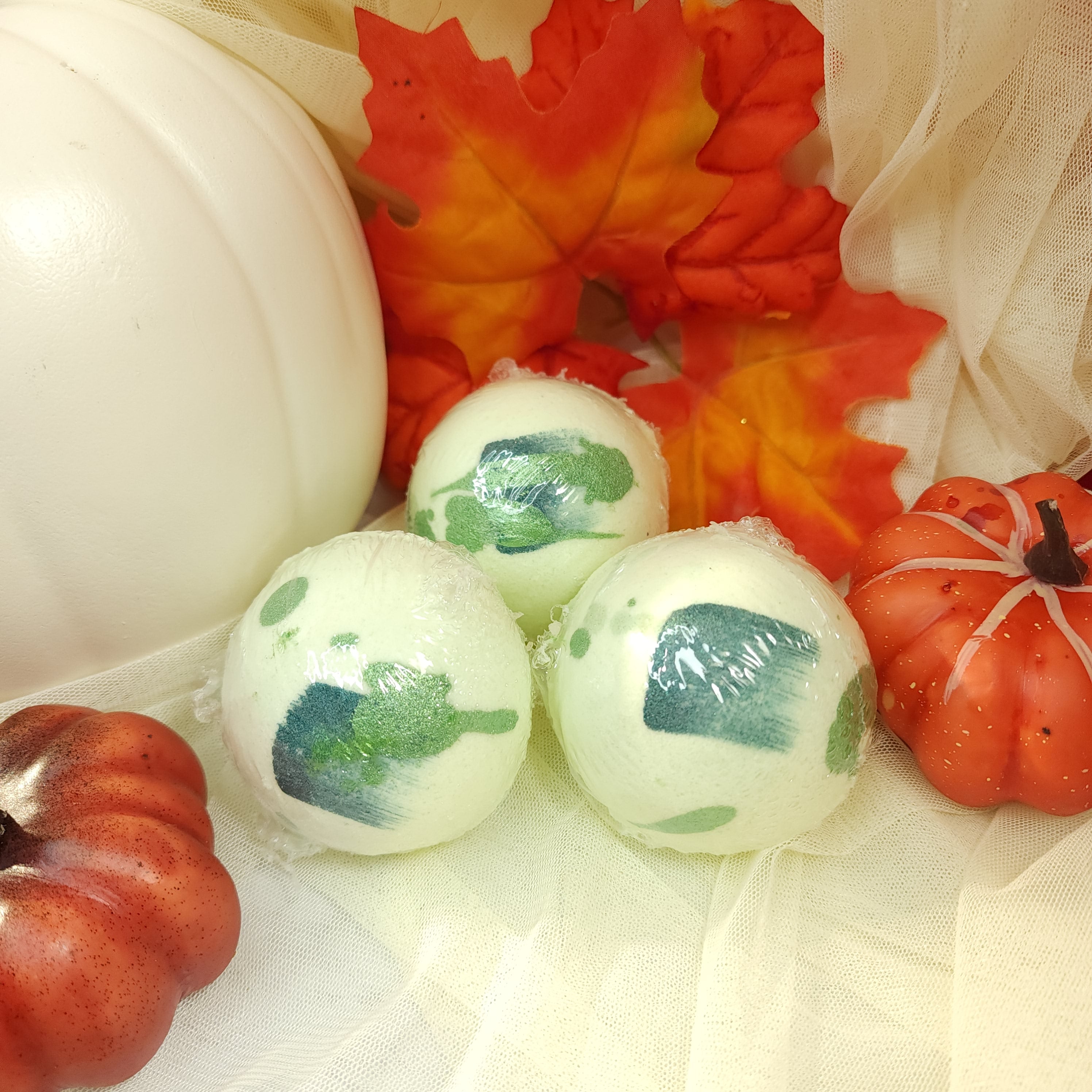 Cucumber Melon Bath Bomb
---
A blend of crisp cucumber, watery honeydew, summer cantaloupe, sparkling grapefruit and sheer woods you'll totally love.

Directions: Remove wrapping and place in tub of warm water. Soak and enjoy!!!

Baking soda is known to improve skin condition and smooths and softens skin.

Citric acid is an alpha hydroxy acid, an anti-ageing ingredient that is designed to slough off old, dead and damaged skin layers to reveal the new, healthy, radiant skin underneath.

Cornstarch is an anti-inflammatory, with vitamins and minerals that prevent irritation and increase elasticity with collagen.

Epsom salts are added to relieve muscles and joints, reduce inflammation, tension and pain. 

Sweet almond oil keeps your skin cells healthy, protects your skin from UV radiation damage, and helps your skin look smooth, soft, and free of fine lines. The fatty acids help your skin retain moisture and can heal chapped and irritated skin. 

Poly 80 - Polysorbate 80 is a natural emulsifier that is sourced from vegetable matter. It basically creates a happy, incorporated and symbiotic relationship between water-based ingredients and oil-based ingredients. Allows oil to bind with water. 

We recommend that to store them in a cool, dry place because moisture in the air can activate them making them fizz. Please use within 6 months of purchase for effective freshness.

Our bath bombs arrive shrink-wrapped to preserve its freshness. Shrink wrap is biodegradable. 

Each bath bomb weighs approximately 5.6 oz. and measures approximately 2.5 inches in diameter.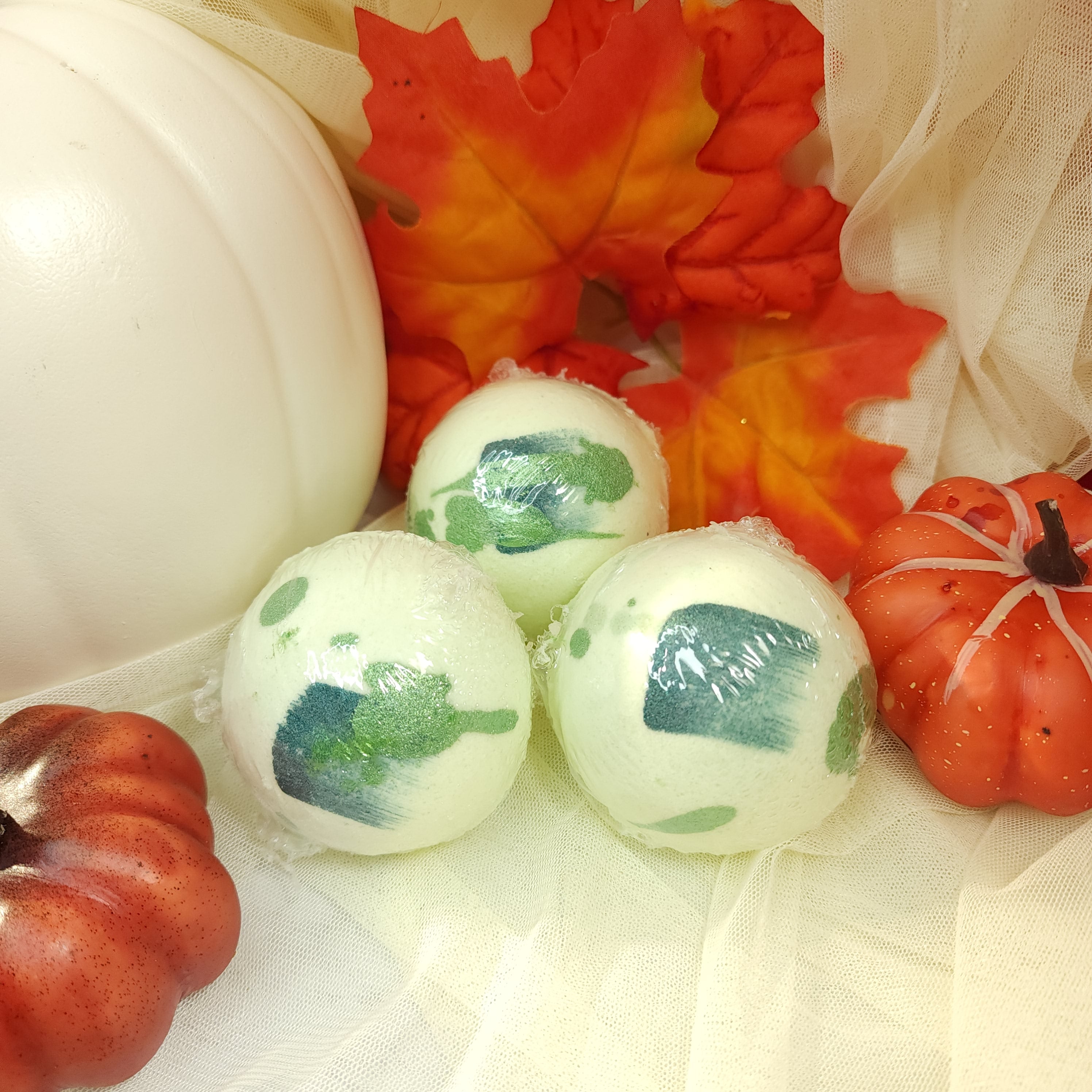 This product has no reviews yet.
Contact Us
Do you have any question?