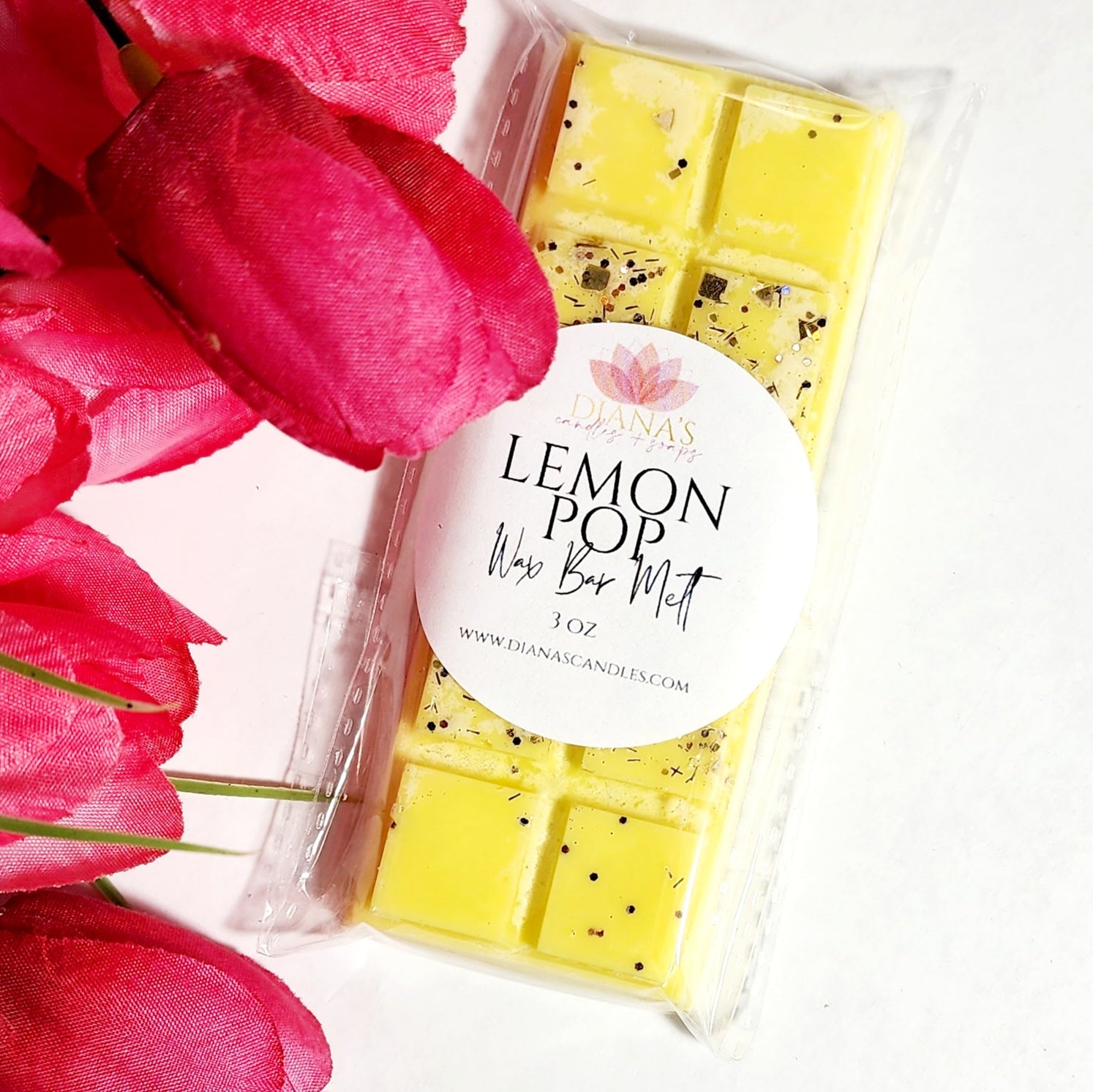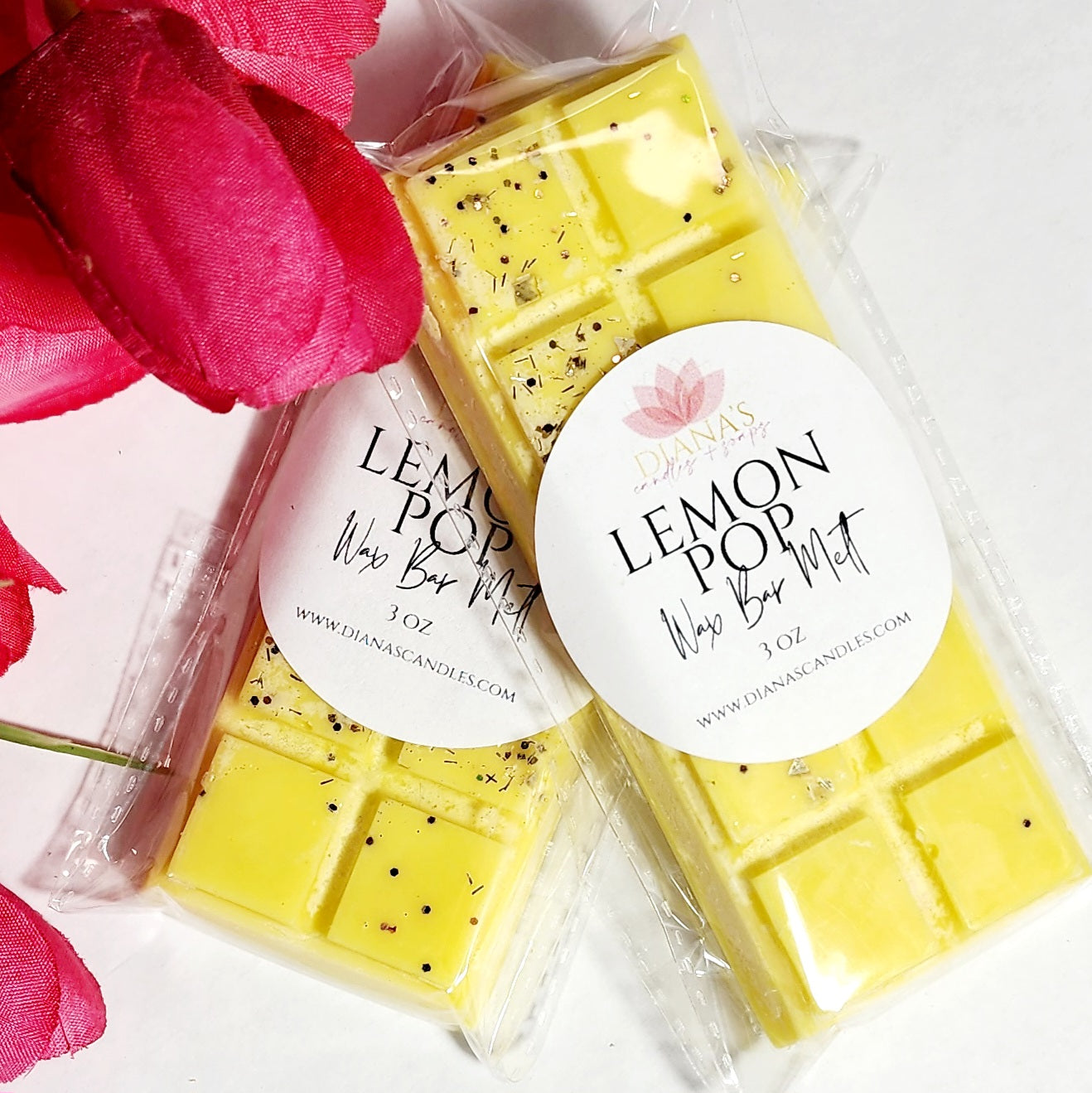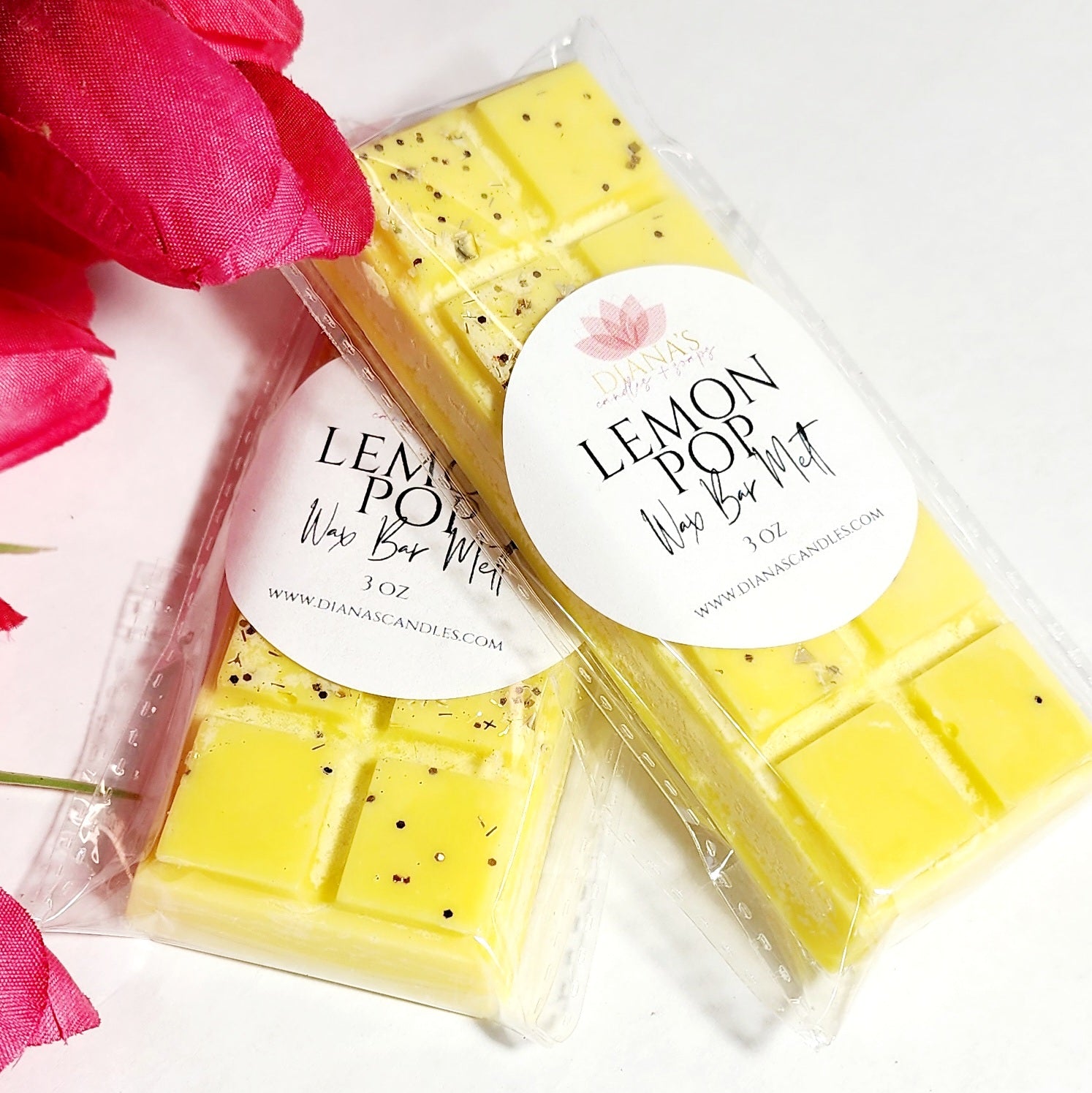 Lemon Pop Wax Snap Bar
---
Spunky lemon & floral verbena combines in this uplifting delight. This scent reminds me of the candy "lemon head". I would always stop by the bodega before going to school and stock up. Lighting it in your home helps get rid of cooking smells that linger and brings that childhood nostalgia. The citrus scent is especially great for those who want a wide throw of scent but do not want to be overwhelmed.

This fragrance oil is infused with natural essential oils, including citronella, lemon and orange.

Made with 100% eco soy wax.

Colors and patterns may vary slightly due to products being made in small batches but the amazing scent will always remain the same.

Our soy wax melts are non toxic, paraben and paraffin free.

We only use phthalate free fragrance oils.

Wax Melts are colored with candle dye and Mica. Glitter is biodegradable.

Directions:

- Remove wax melt from packaging.

- Break a piece off and place in the middle of the was melter plate.

- Relax and enjoy.

- Turn off after 4 hours.

WAX MELT SAFETY:

-Remove all packaging and place in center of the burner well.

-Keep out of reach from children and pets.

-Do not move the burner while product is burning or still hot.

-Never leave unattended.

-Please do not burn for more than 4 hours

-Do not ingest, wax is NOT edible.

-Keep away from flammable materials and do not place on or near stove.

-Keep away from door ways or windows that have drafts.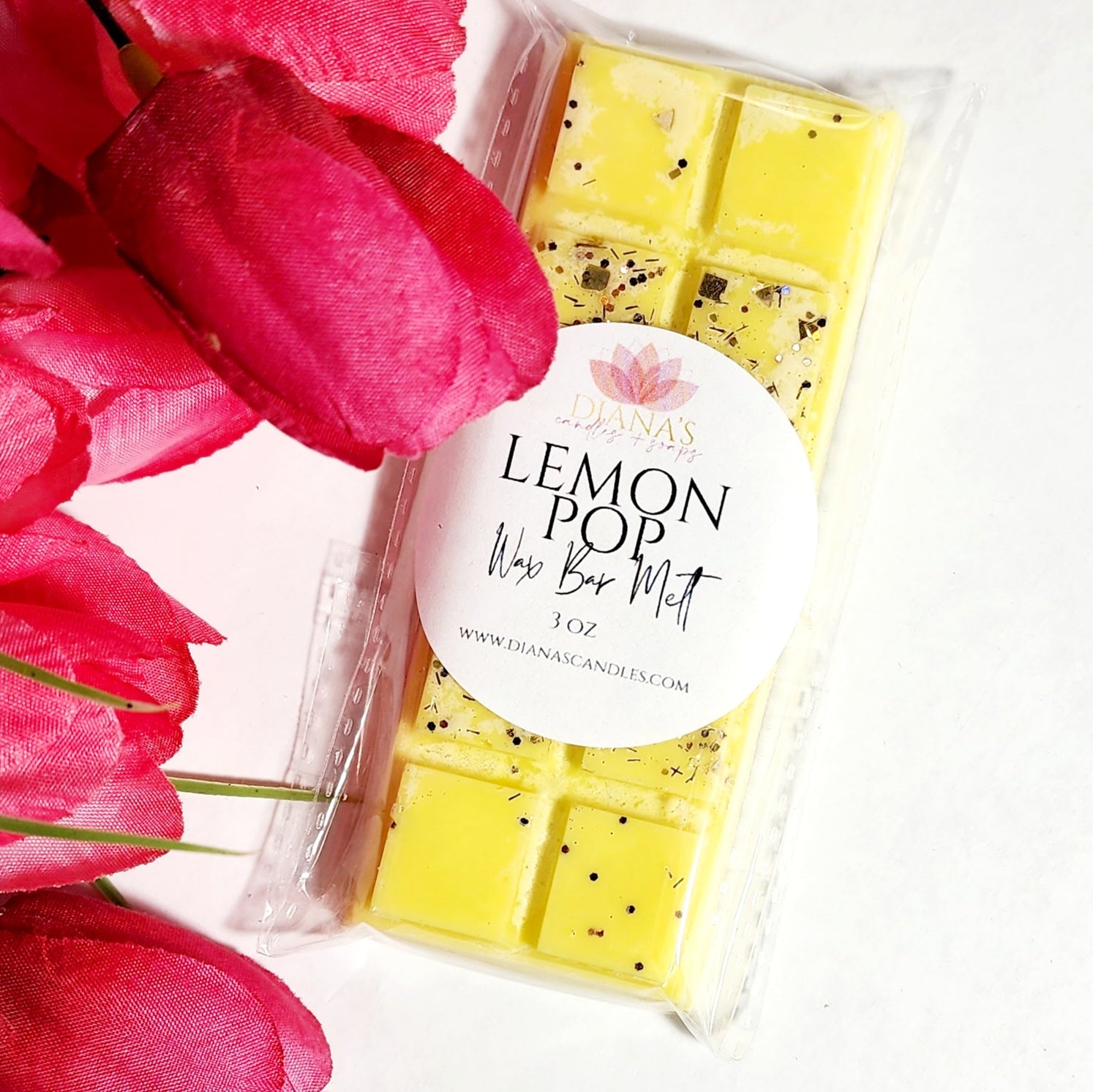 This product has no reviews yet.
Contact Us
Do you have any question?