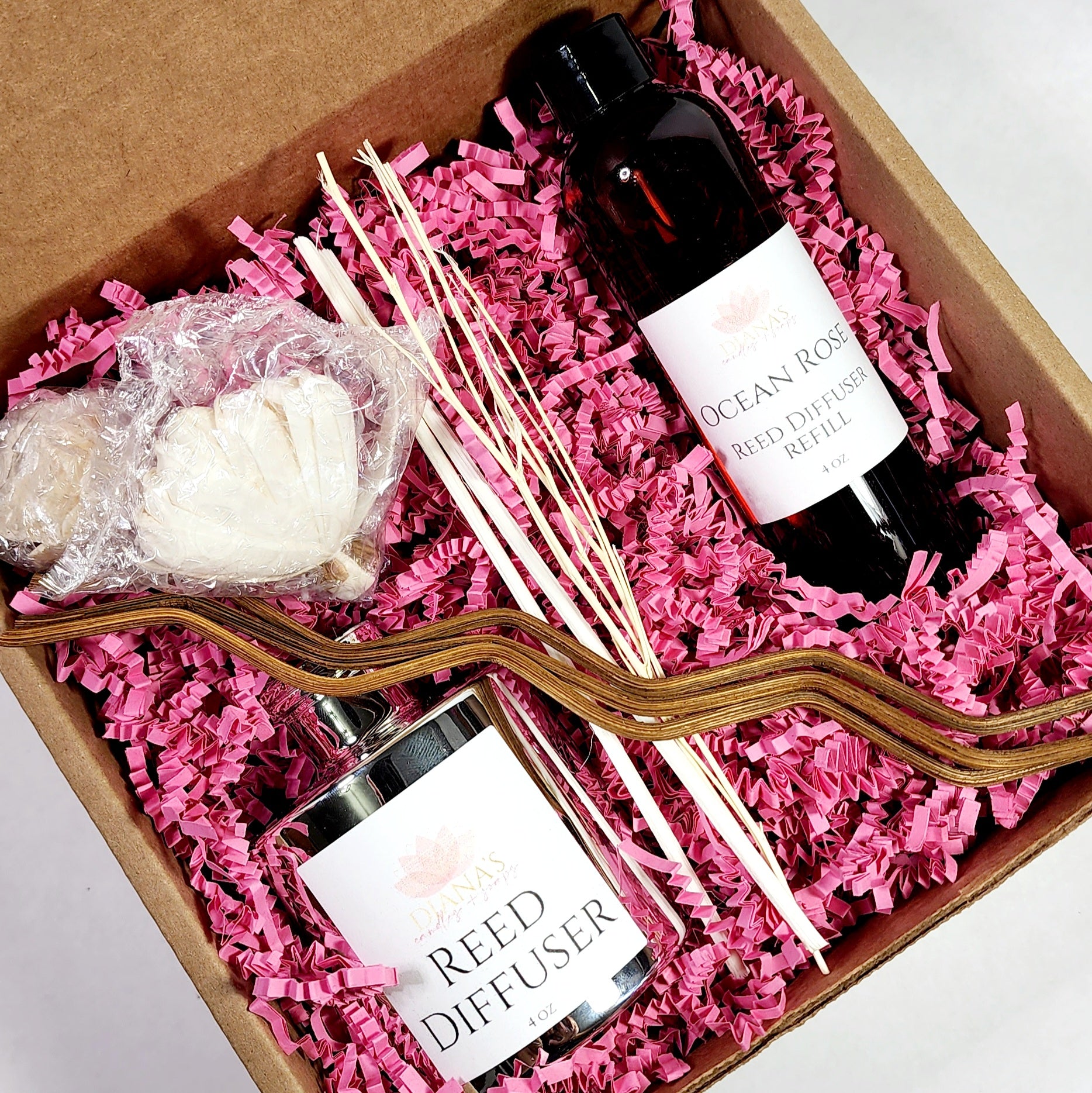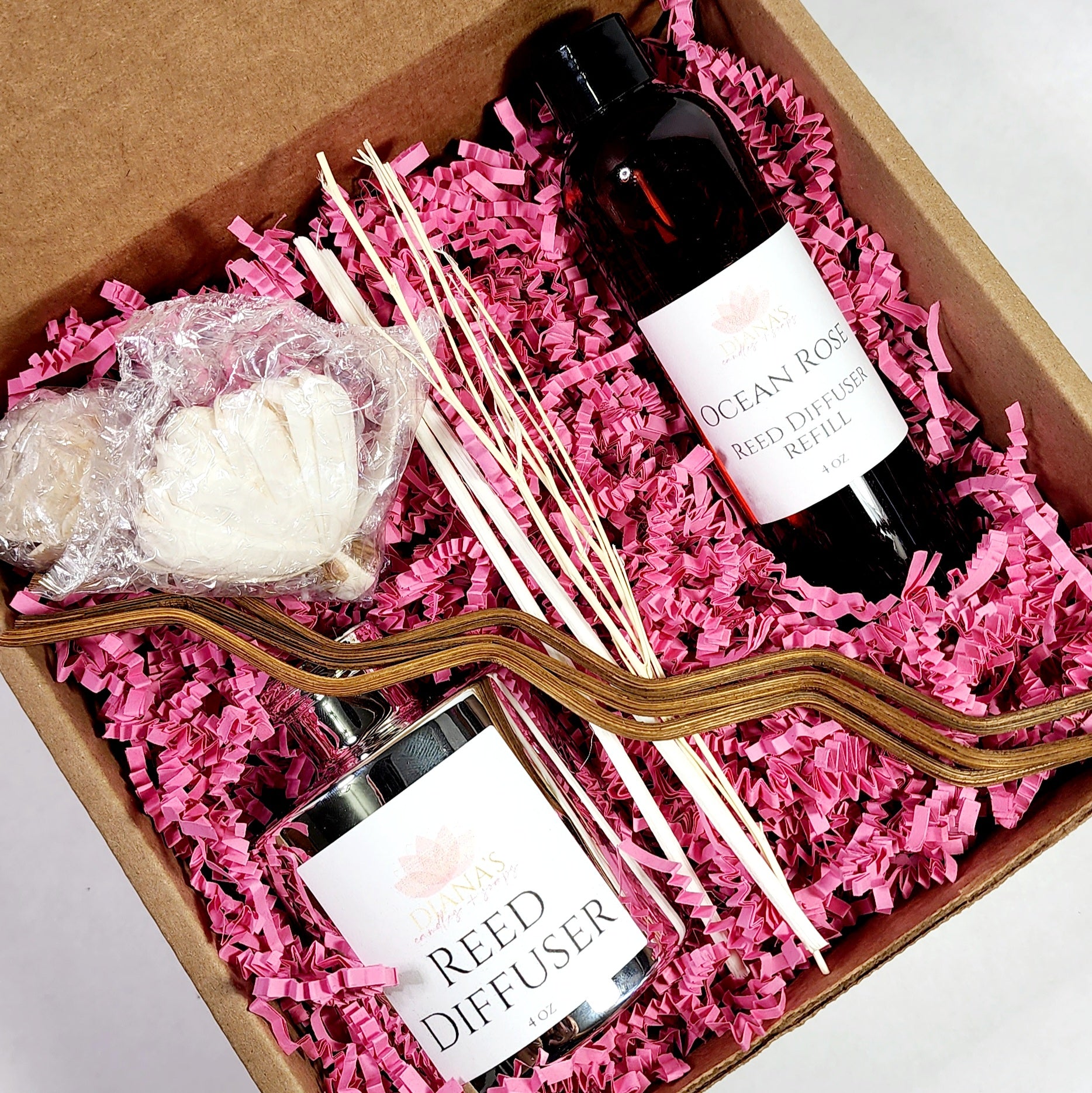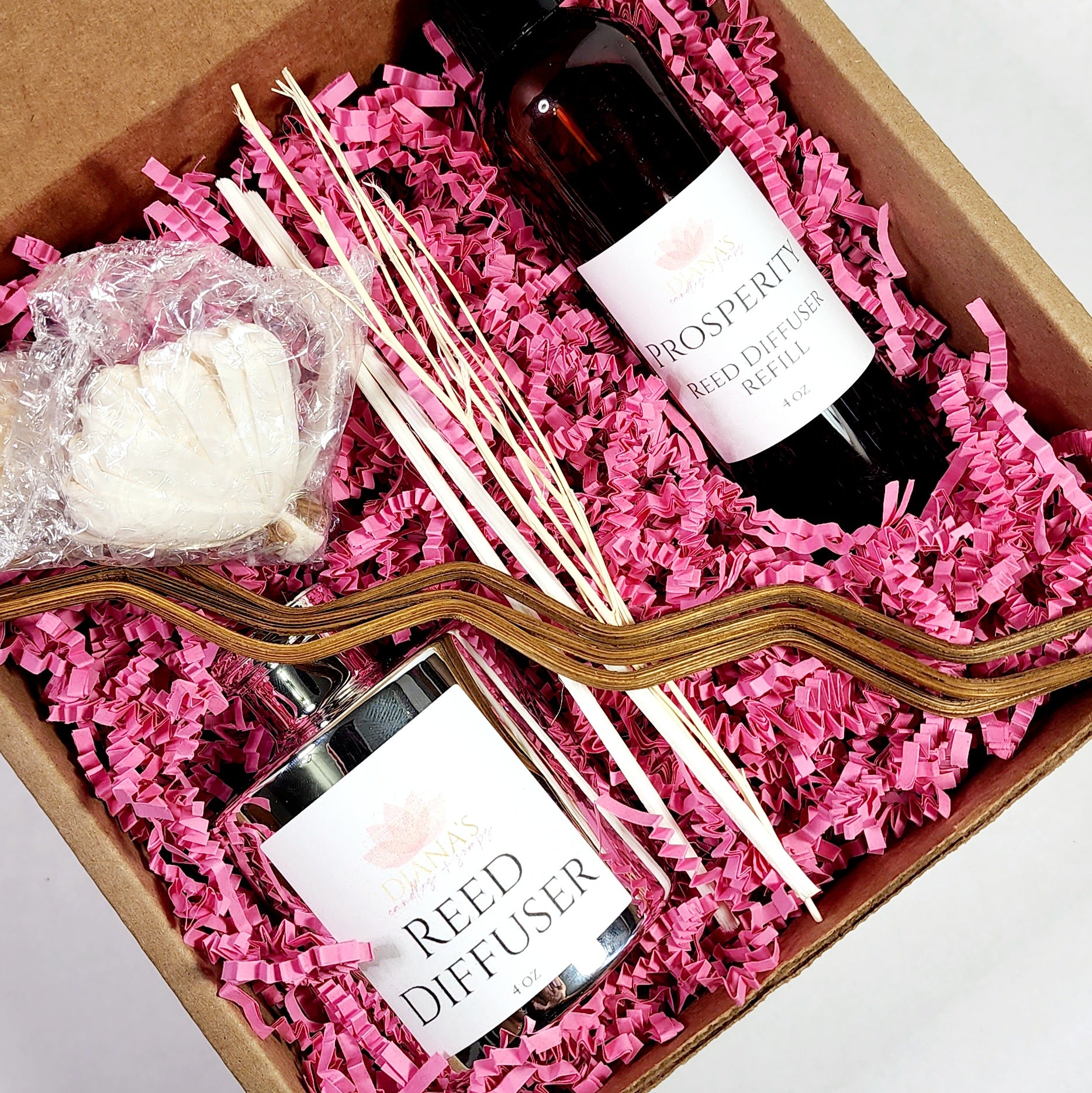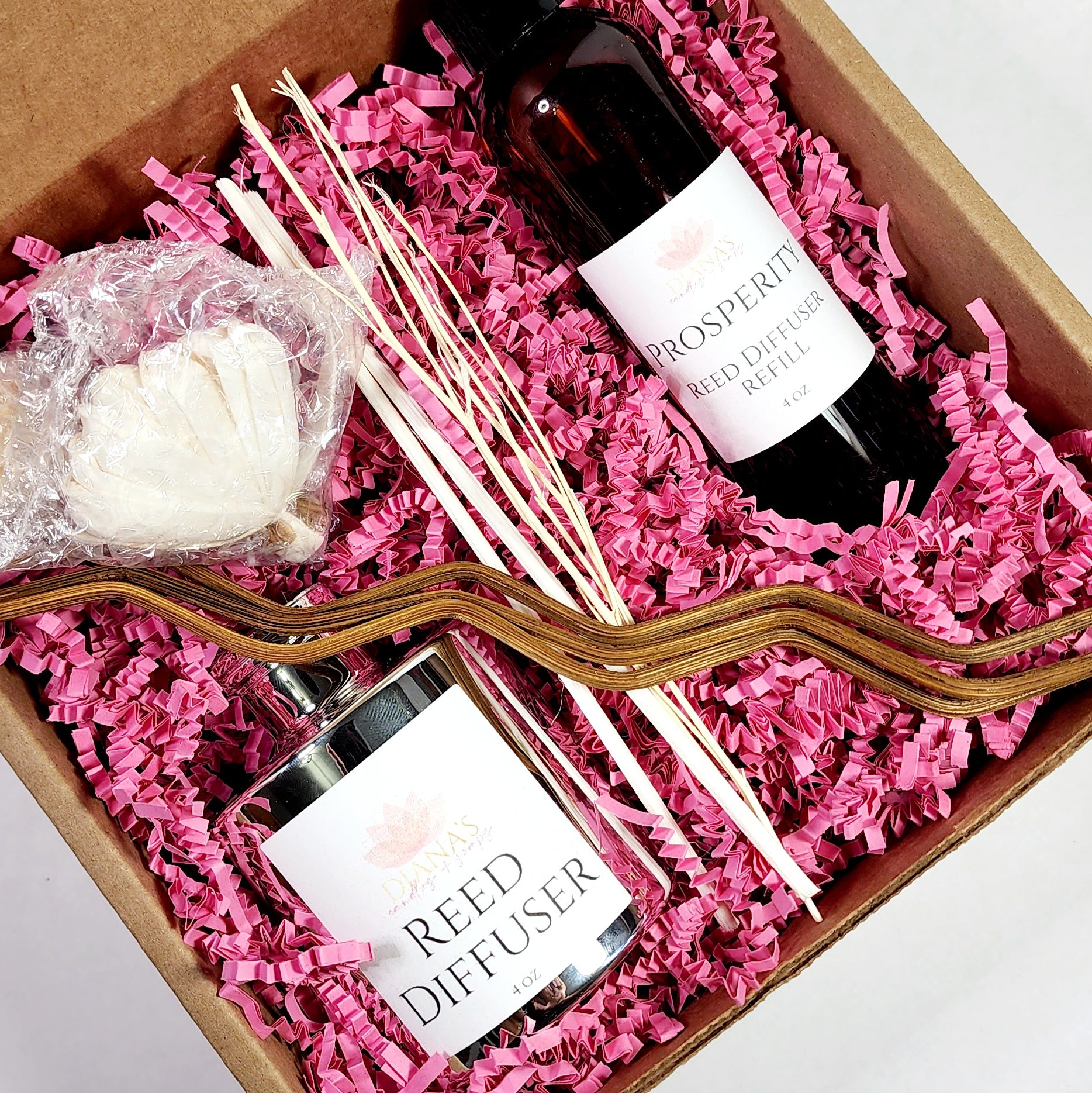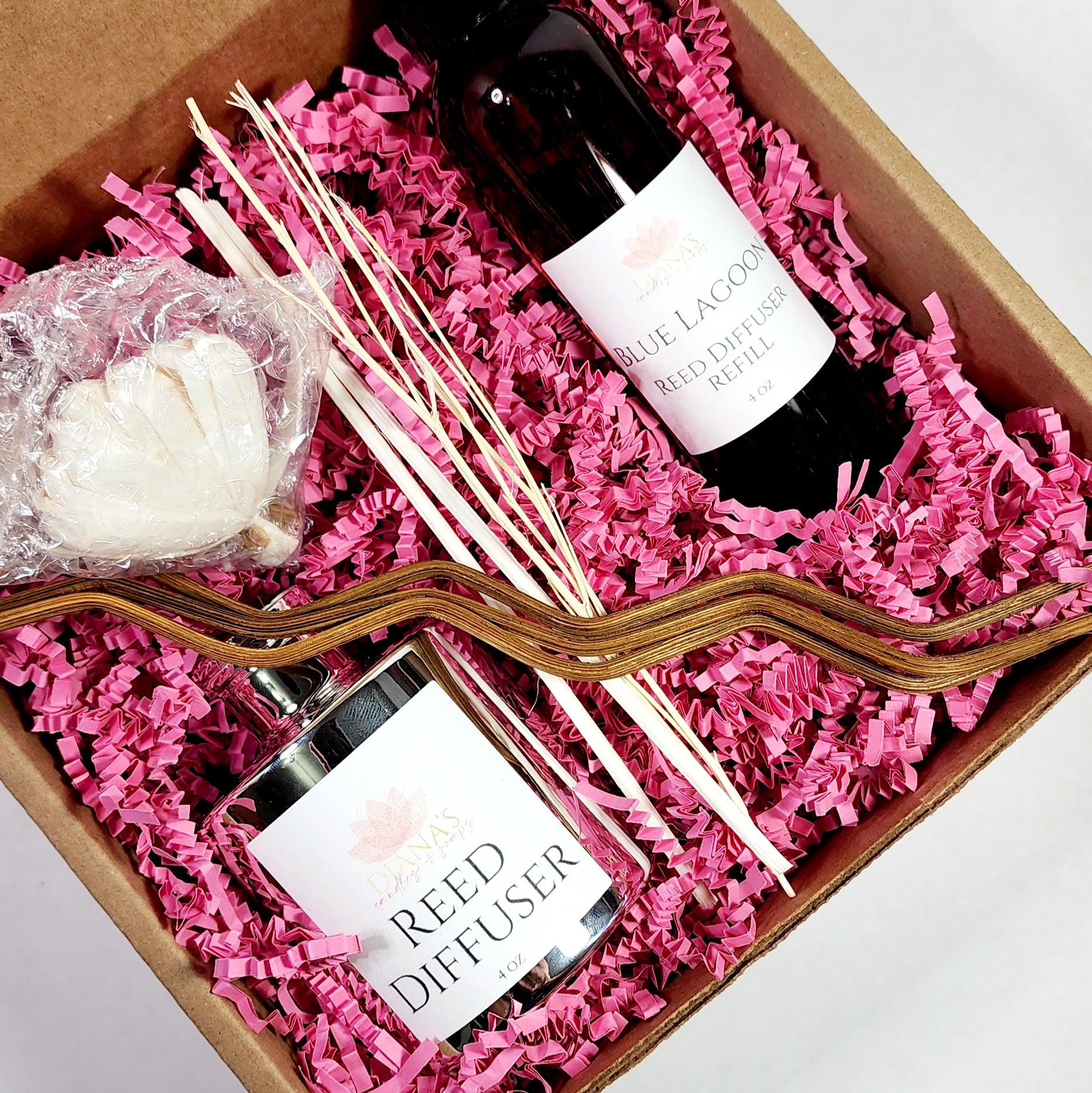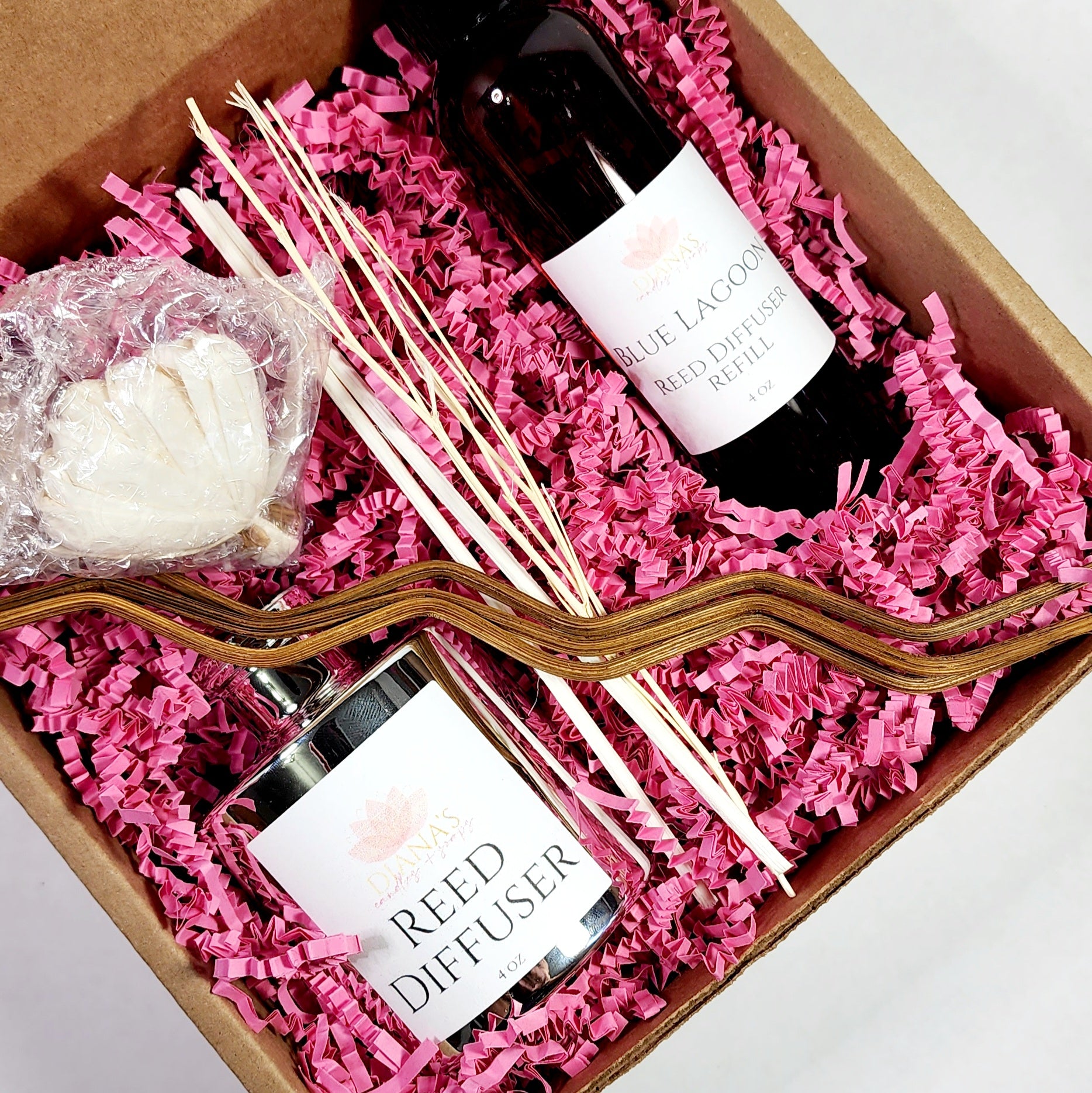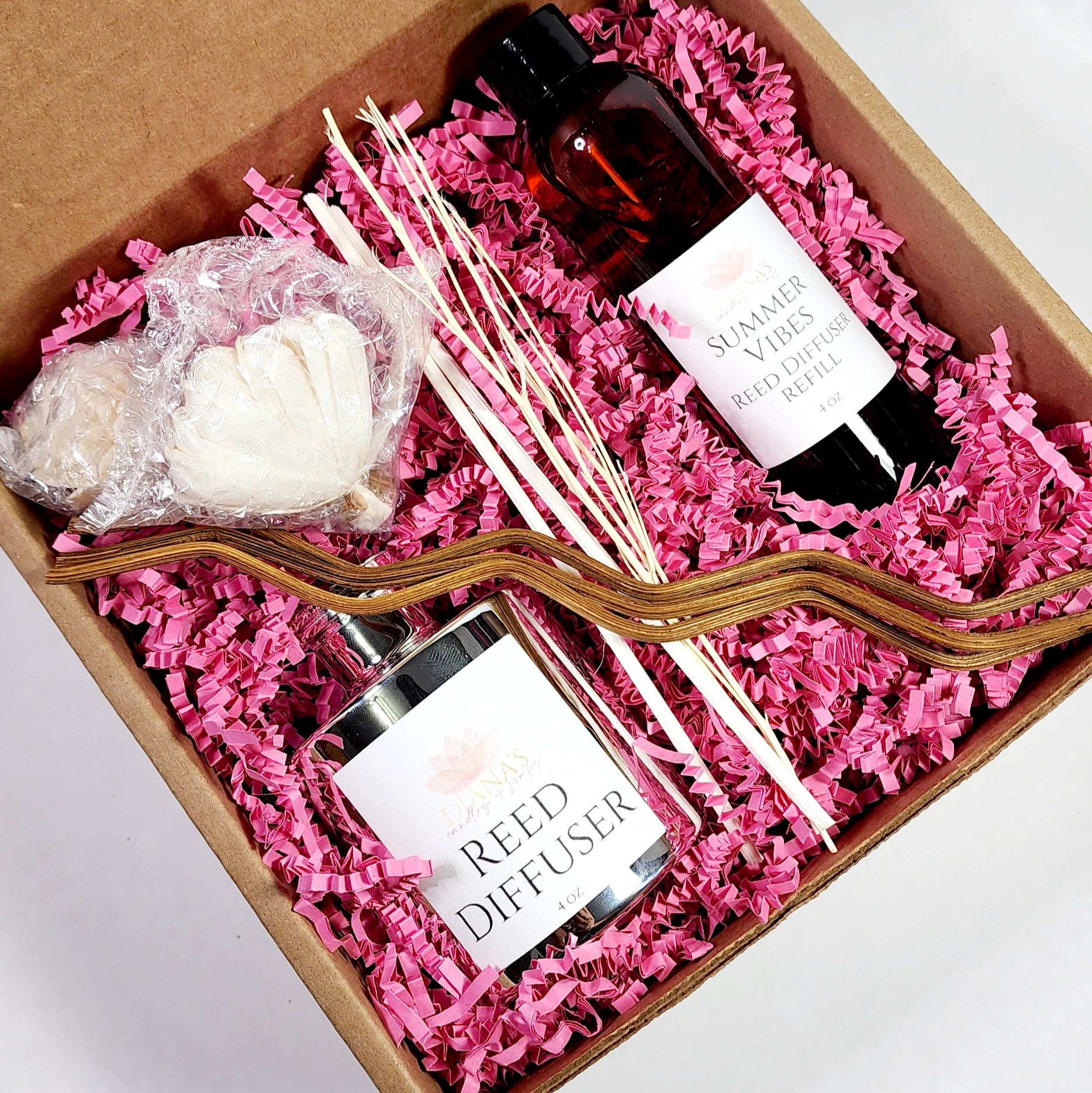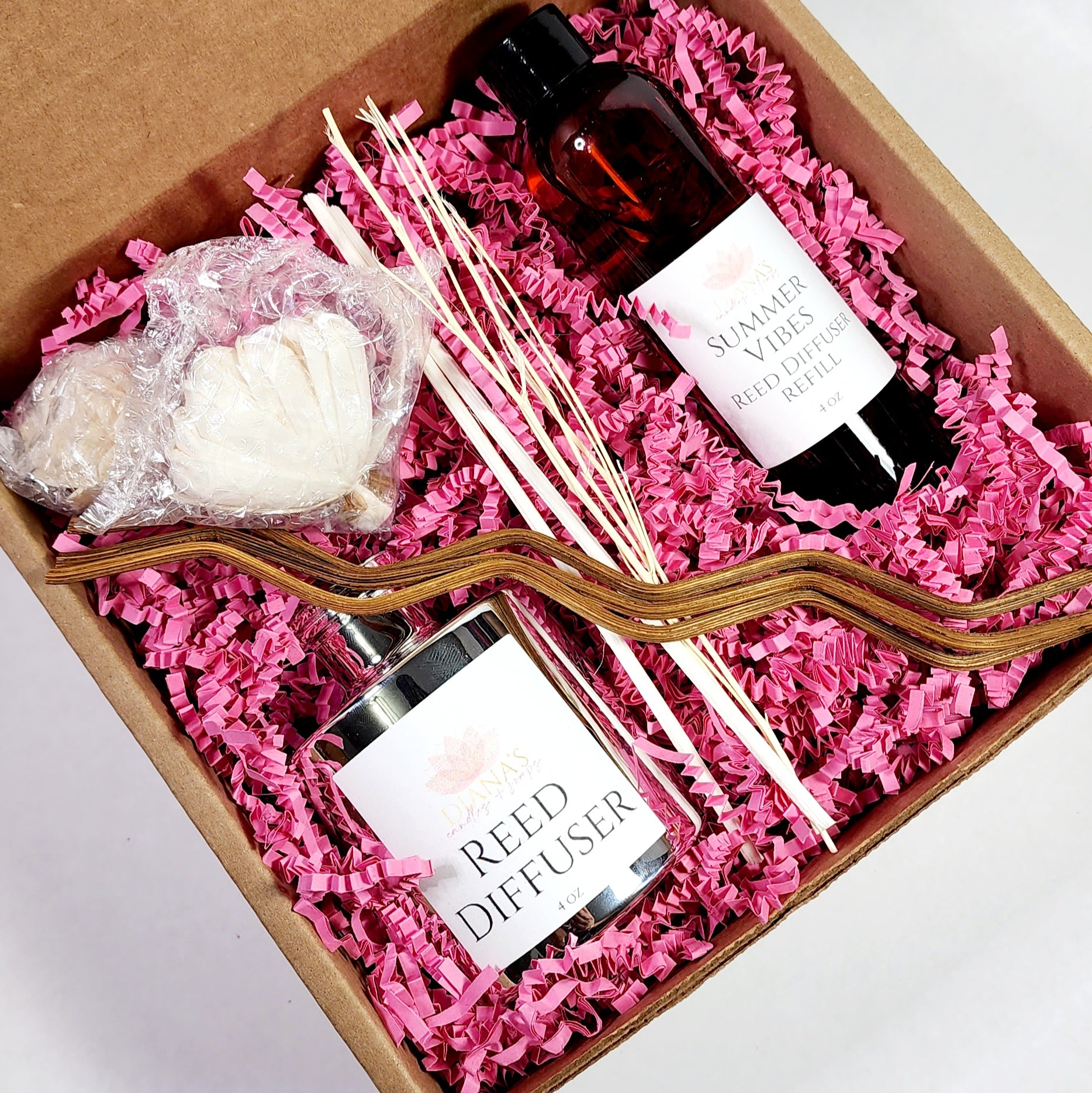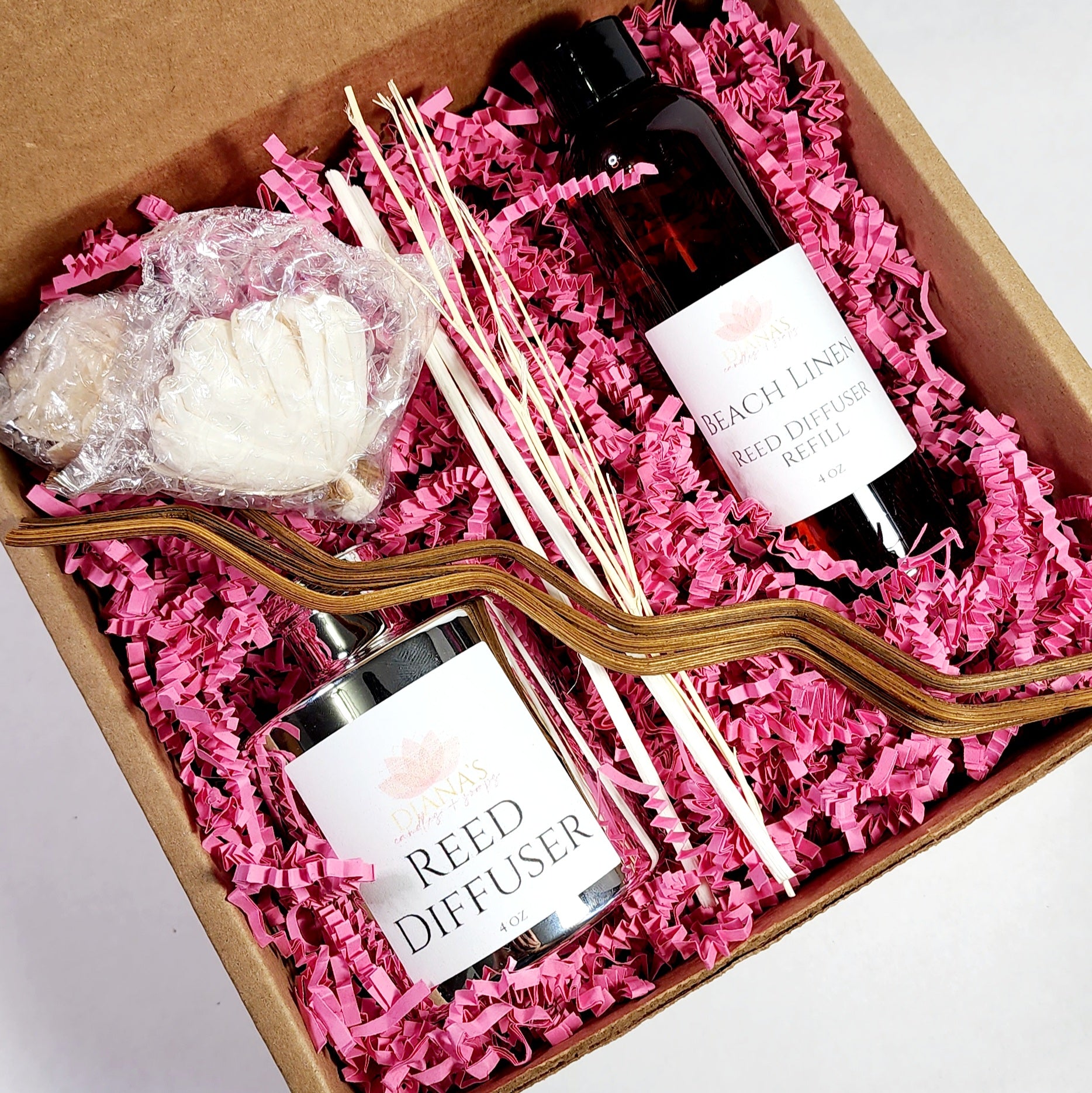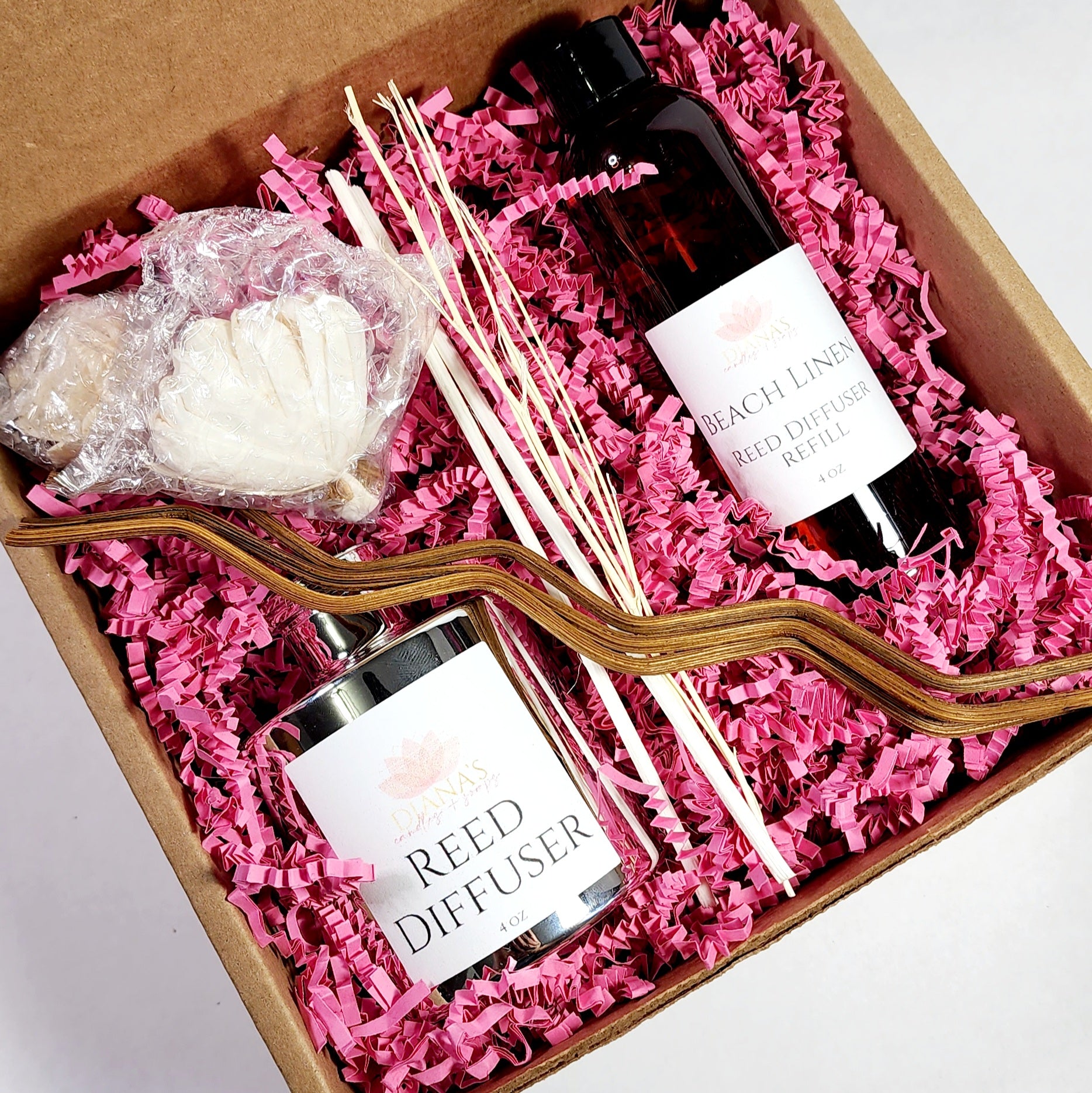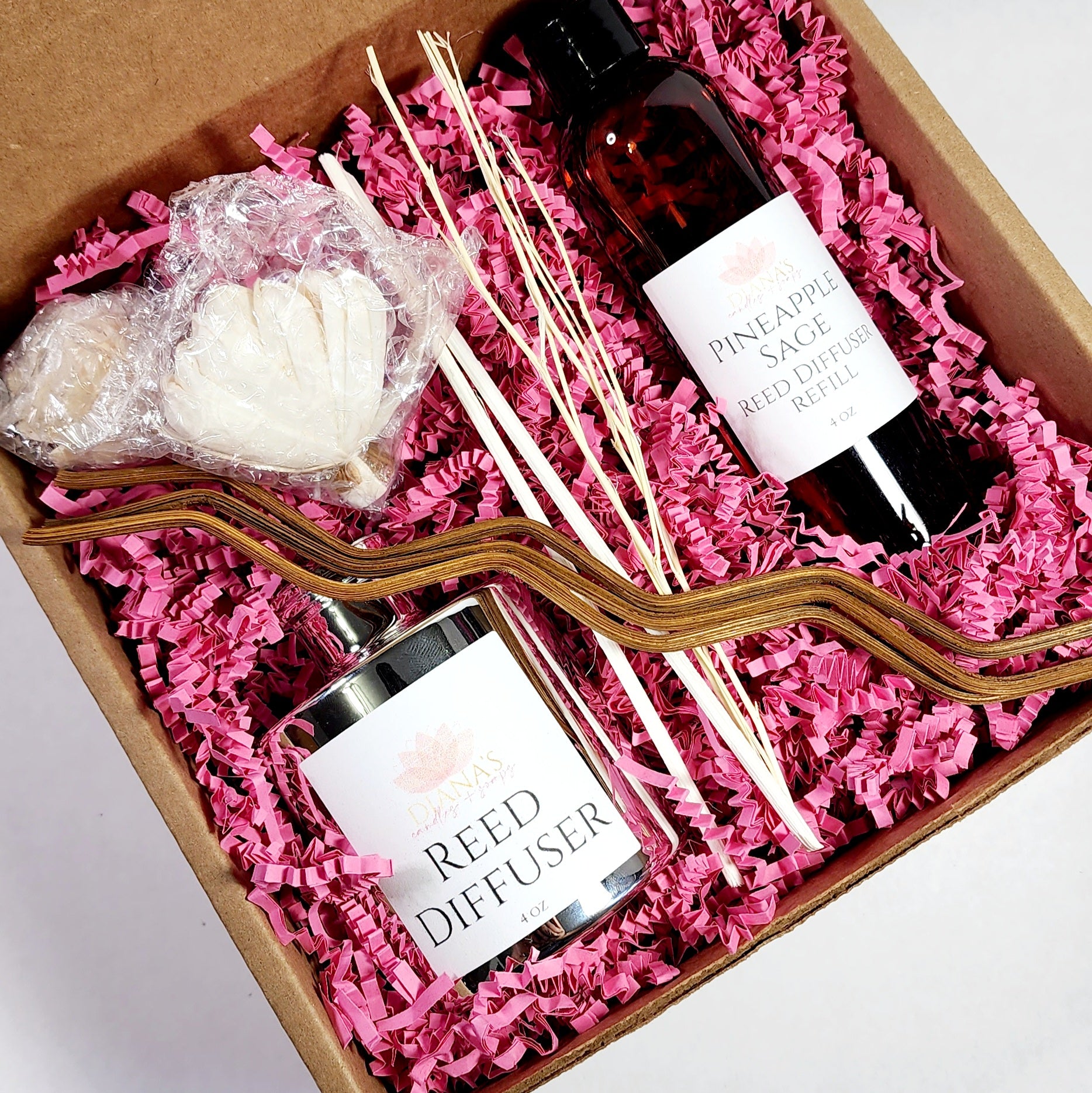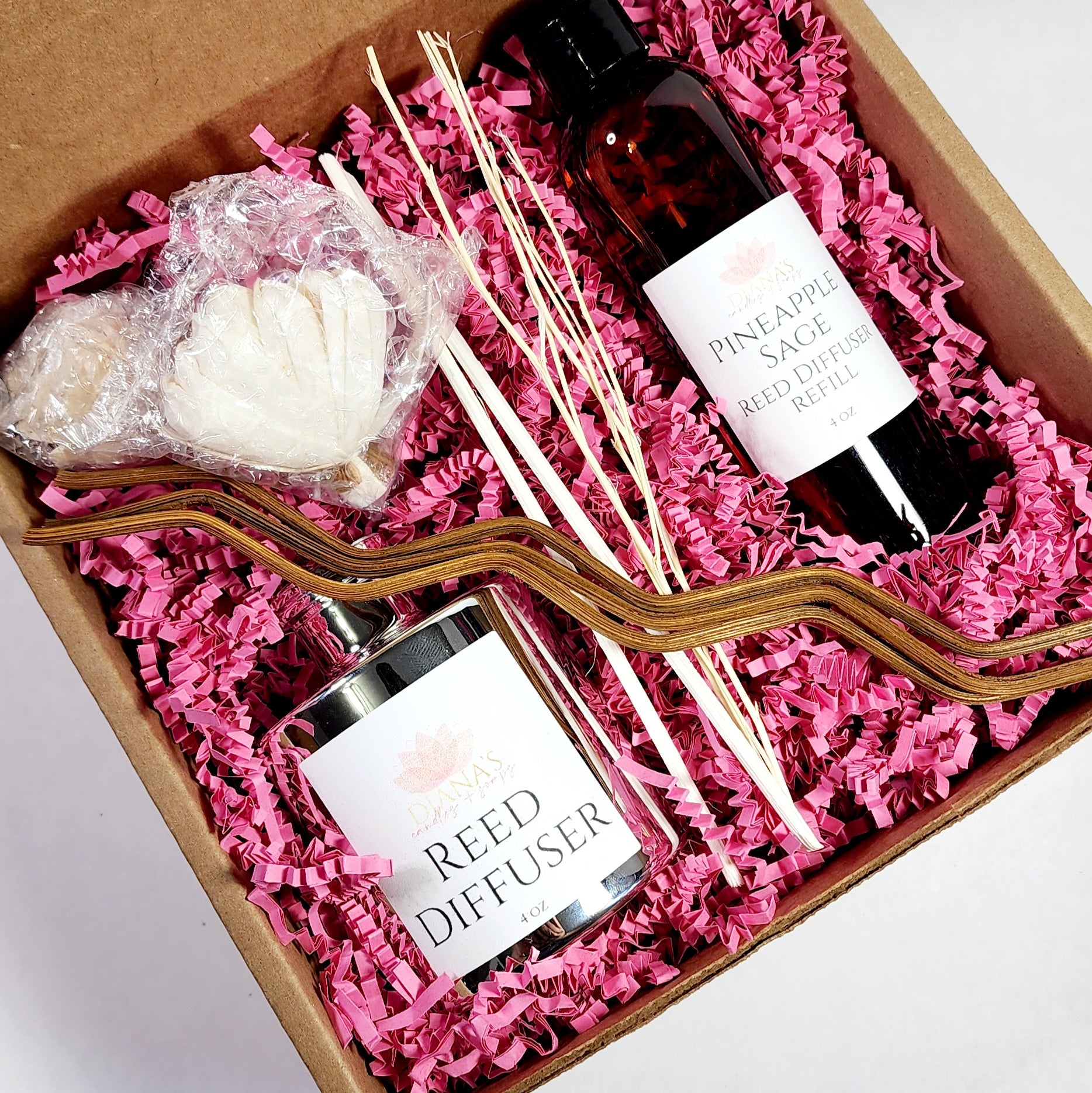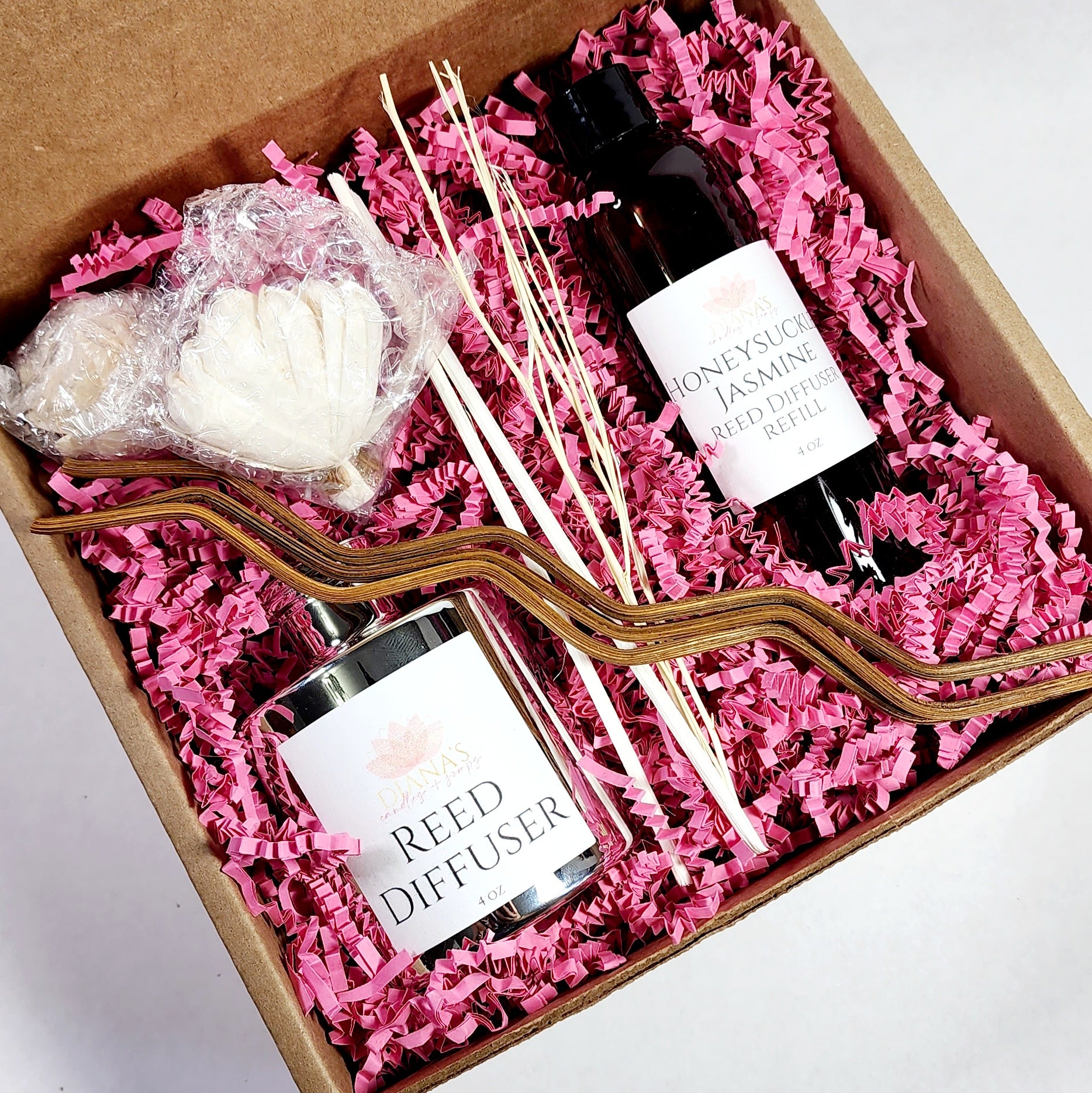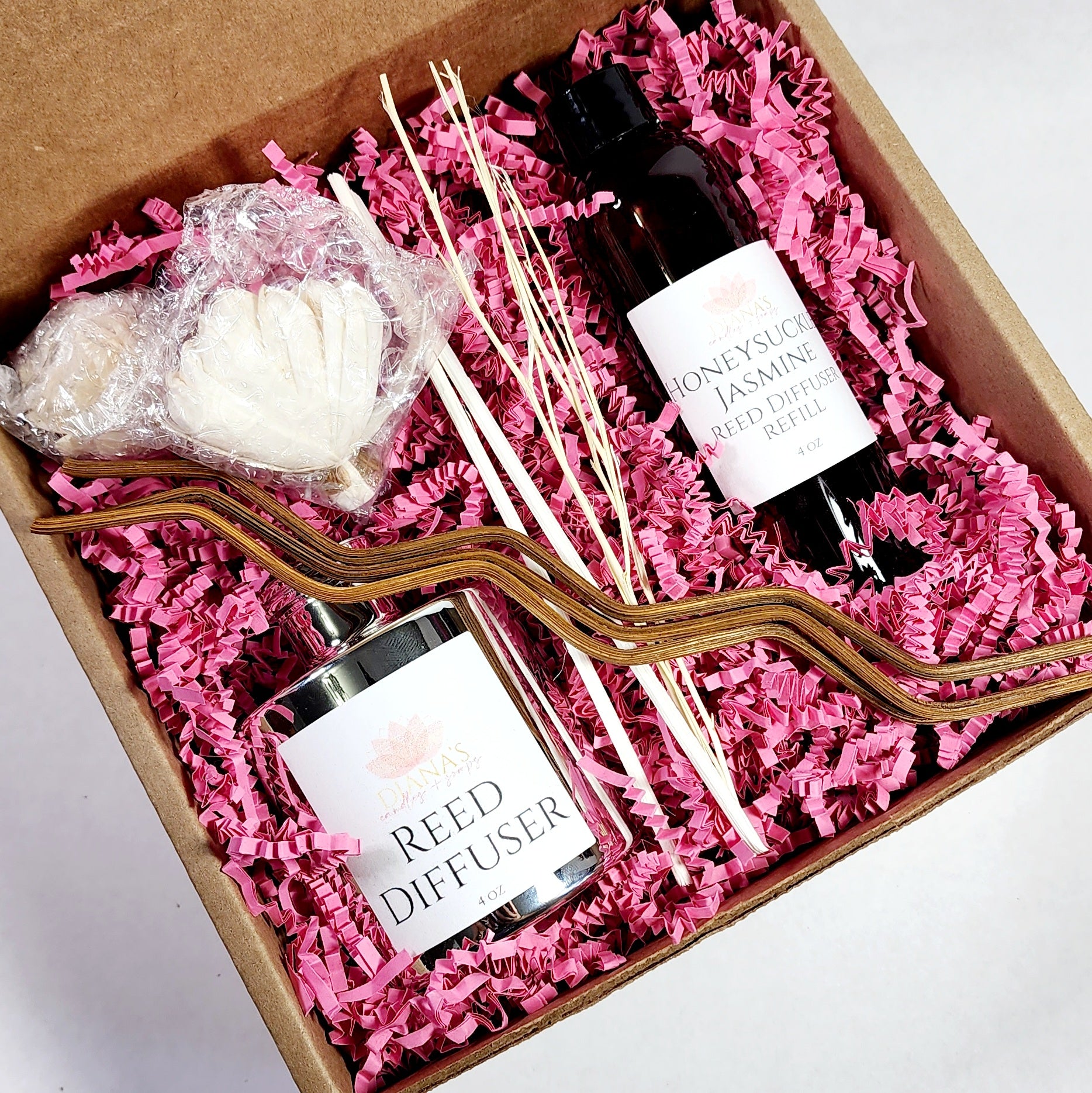 Reed Diffuser Set
---
Reed Diffusers produce an aromatic scent that unlike candles do not require a flame. Diffusers once turned every week will keep your favorite lingering throughout the room or area of your choice. 

Perfect for any season. 

Beach Linen truly captures the scent of clothes dried on a line in the beach breeze. It has an airiness that's incredibly fresh and is paired with the herbal, floral, and citrus notes of the best clean cotton.




Directions:

Pour the reed diffuser refill into the container provided. Place reeds into the container. Sit back and enjoy the wonderful aroma.

Reeds should be turned once a week. This helps the reeds from getting clogged.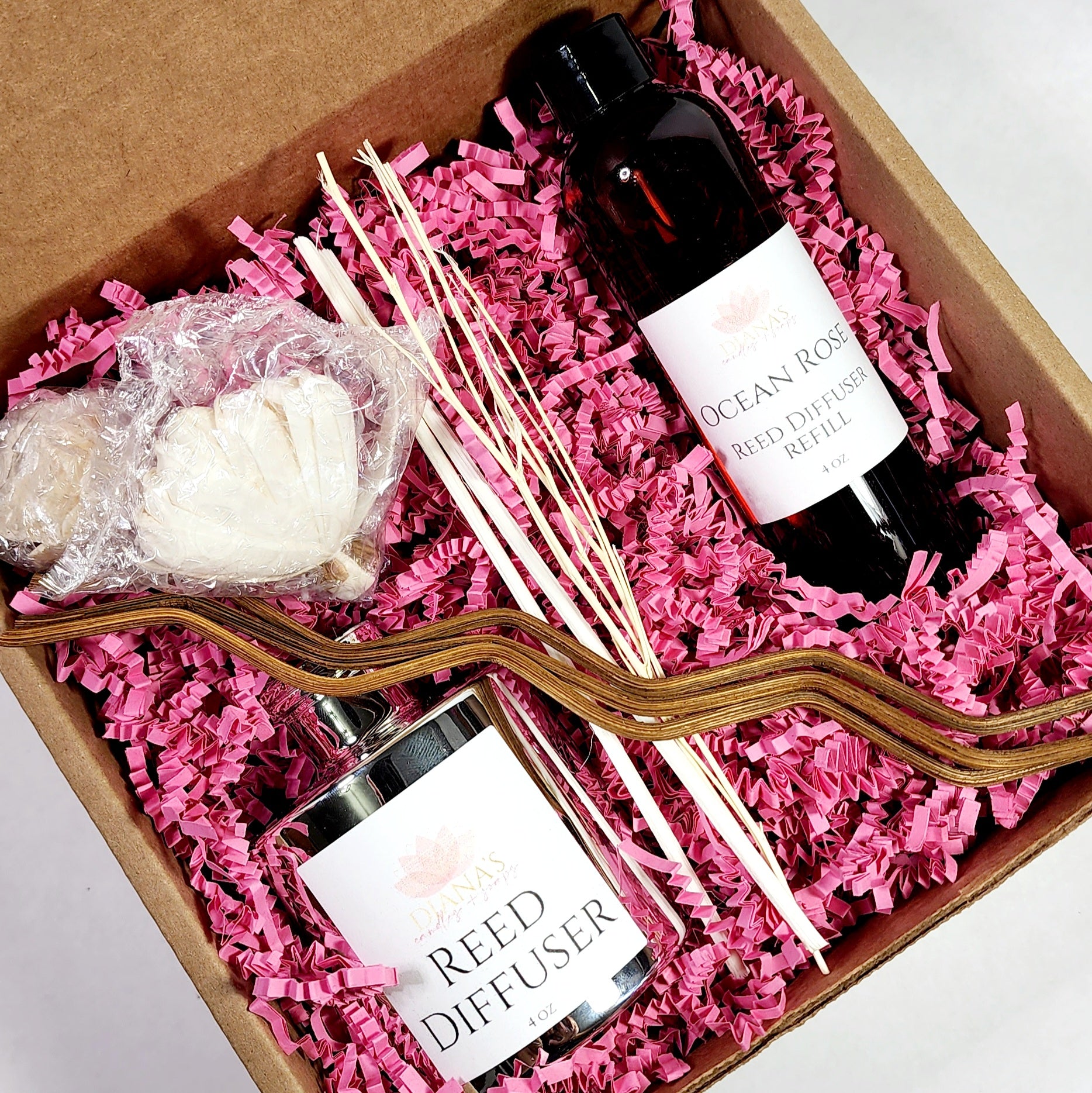 This product has no reviews yet.
Contact Us
Do you have any question?