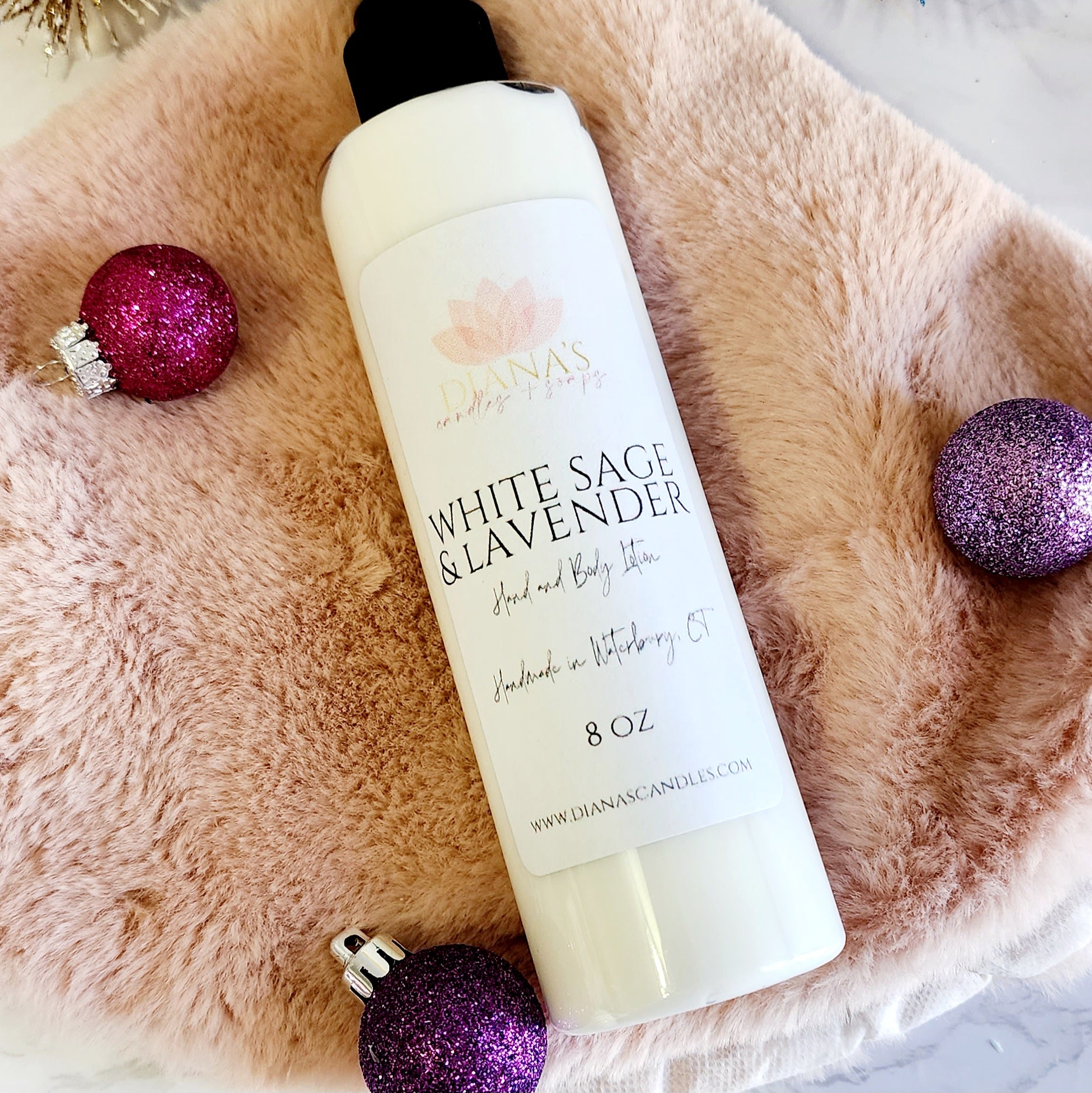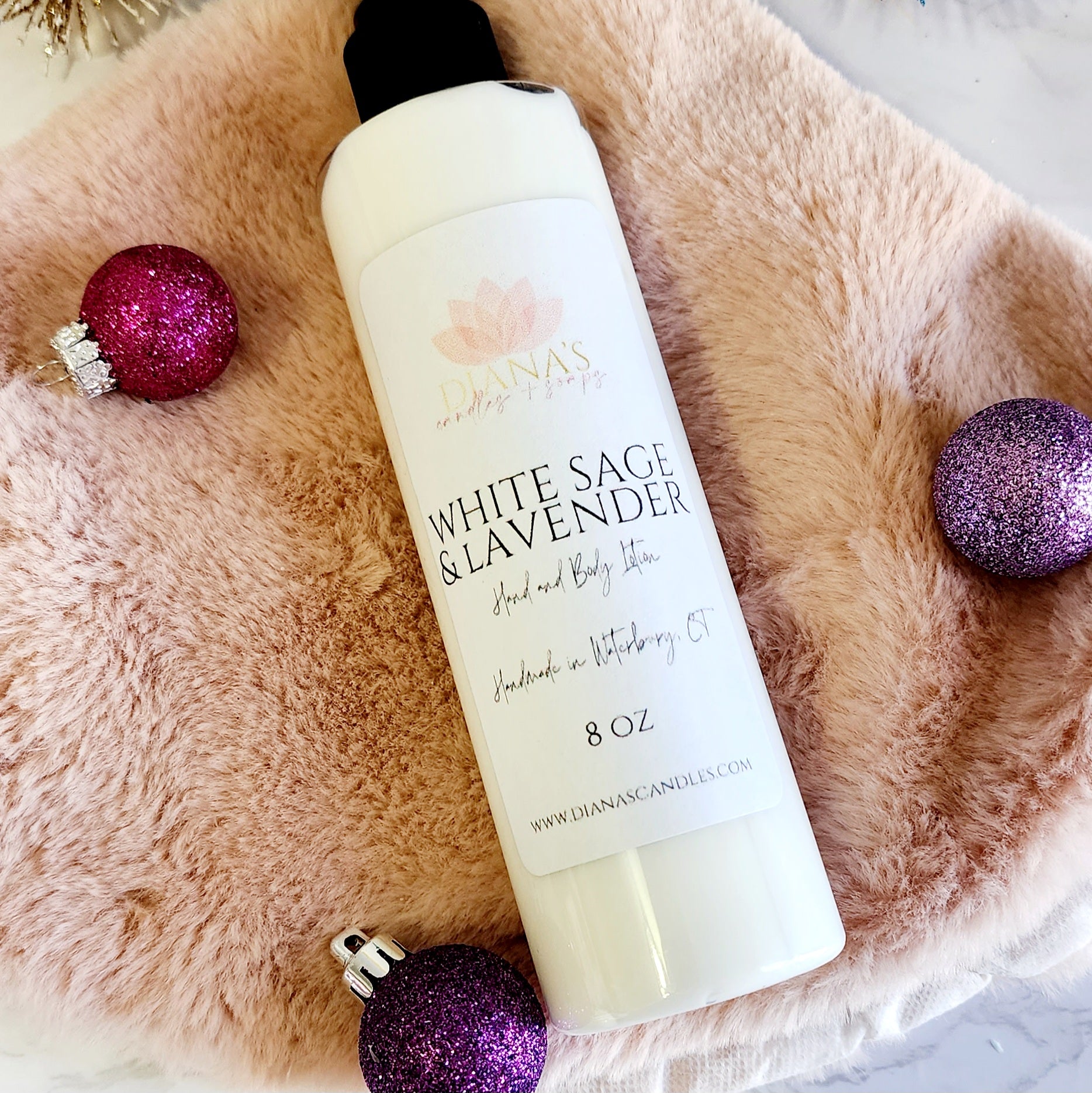 White Sage & Lavender Lotion
---
White Sage and Lavender is a camphoraceous blend of herbs, lavender, and aromatic woods. Sage, rosemary, and chamomile awaken the earthiness of lavender, while hints of sandalwood and cedar in the base are reinforced by clove, lavandin, and cedarwood essential oils.

Our body lotions are made with high quality all natural oils and butters. We use a phthalate free fragrance oil to scent our products which are made up of different essential oils and DO NOT contain any plastic or metal synthetics. 

WE DO NOT ADD COLORANTS TO OUR PRODUCTS.

Ingredients: Distilled Water, Sweet Almond Oil, Avocado Oil, Emulsifying Wax, Stearic Acid, Optiphen (Natural Preservative), Phthalate Free Fragrance Oil

Net Wt. 8 oz

Avocado oil contains a high percentage of Vitamin E, as well as potassium, lecithin, and many other nutrients which can nourish and moisturize your skin. The oleic acid also promotes collagen production, which helps grow new skin. This accelerates the healing process, helping with issues like sunburn.

Sweet Almond oil contains Vitamin E, which protects your skin from UV radiation damage, and helps your skin look smooth, soft, and free of fine lines. The fatty acids help your skin retain moisture and can heal chapped and irritated skin.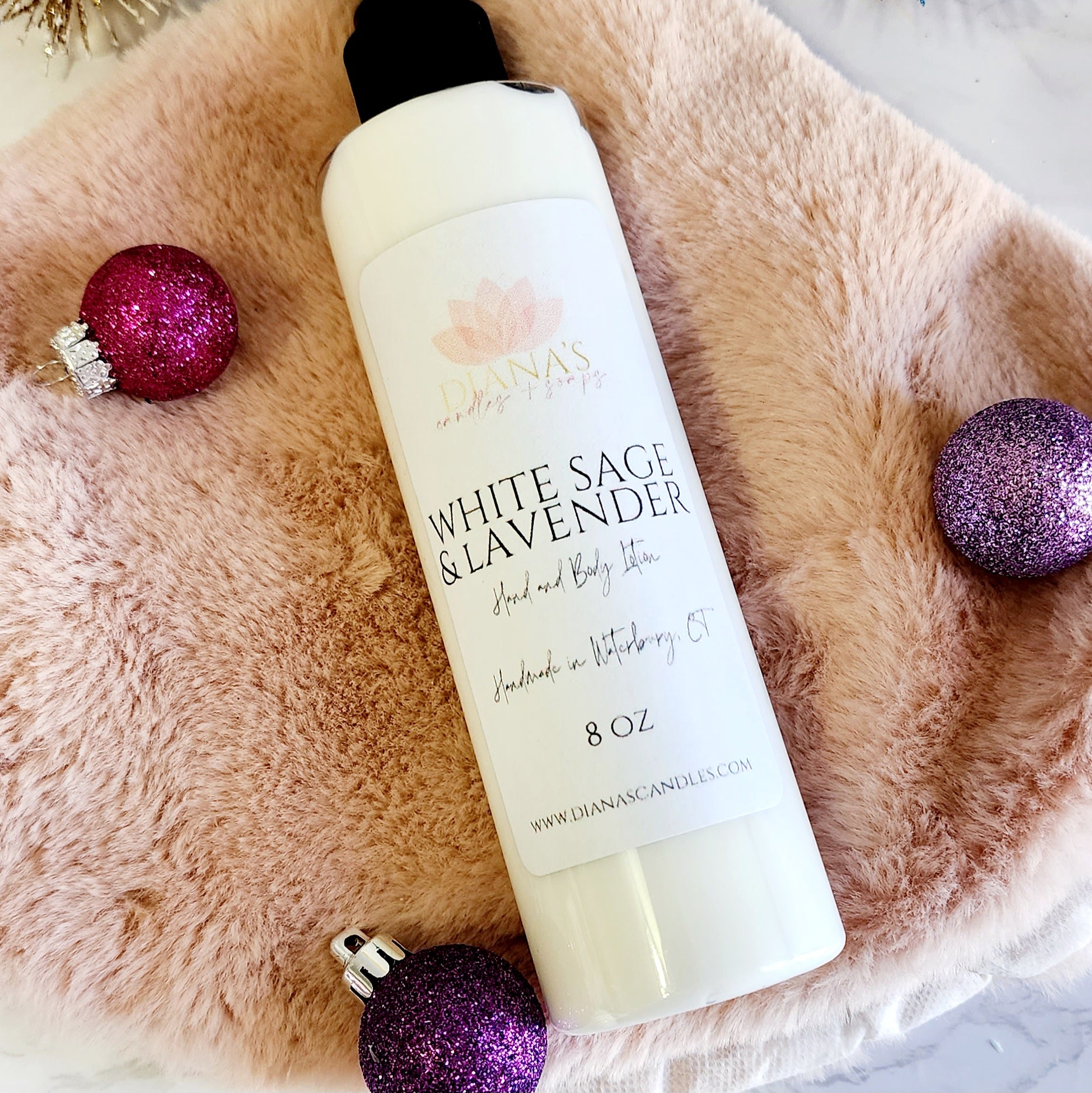 This product has no reviews yet.
Contact Us
Do you have any question?