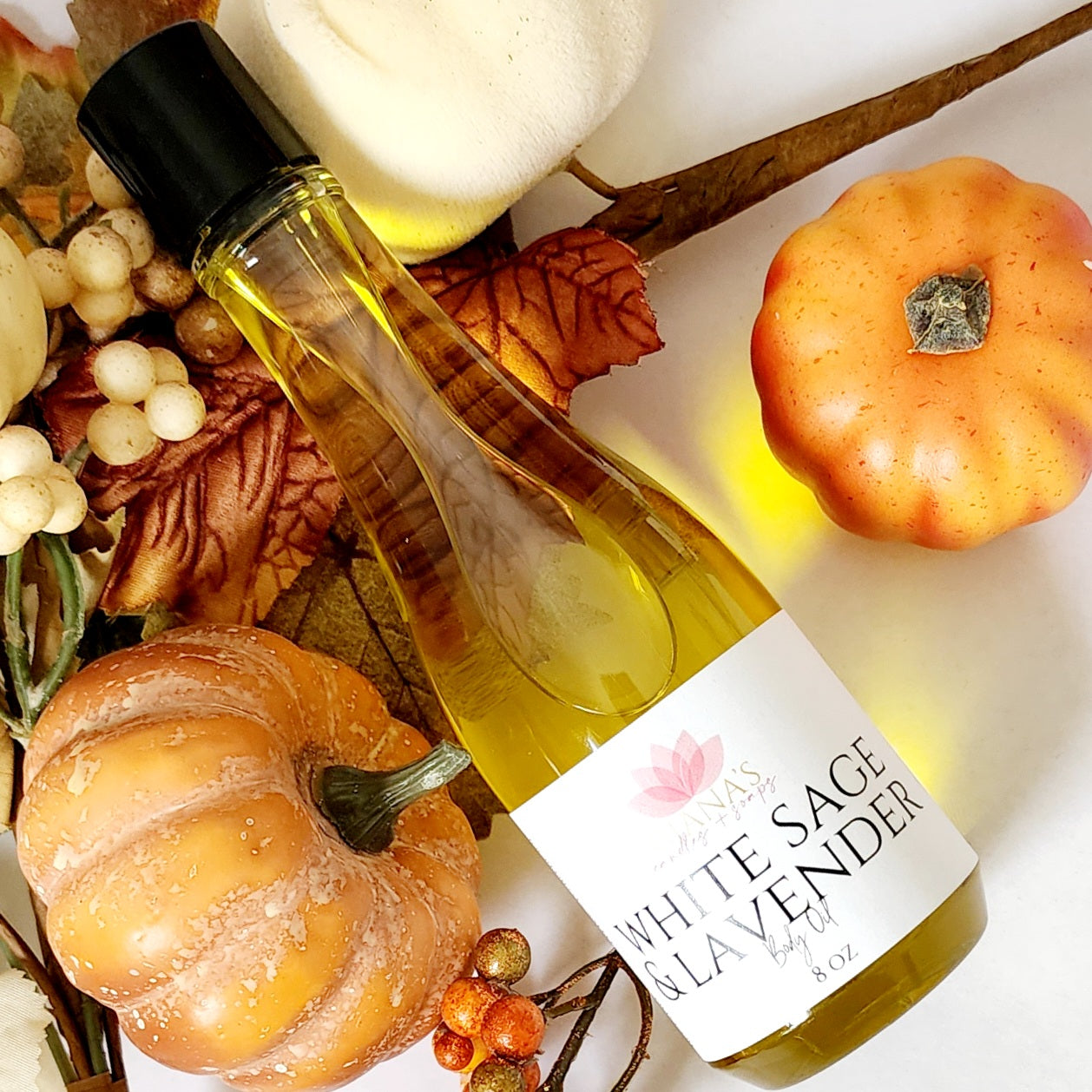 White Sage and Lavender Body Oil
---
Body oils are generally not water-based. It is by far the most soothing of body moisturizer options as it works to soften and nourish the skin. It's an all-natural skin care product that goes beyond just simply moisturizing – it has a number of amazing skin and hair benefits.

Ingredients: Safflower Oil, Olive Oil infused with Calendula, Jojoba Oil, Grapeseed Oil, Apricot Seed Oil, Vit E, Phthalate Free Fragrance Oil.

Net Wt 8 ounce

Benefits

Safflower Oil - Safflower Oil is reputed to enhance skin's texture, tone, overall appearance, and quality.

Olive Oil infused w/ Calendula - It may be beneficial for dry skin, cracks, eczema, scrapes, minor burns and sunburns, rashes, chapped lips, and pesky bug bites. It helps to reduce inflammation and promotes wound healing. 

Jojoba Oil - is naturally gentle and non-irritating, making it perfect for basically every skin type; it balances oily skin, soothes sensitive skin and hydrates dry skin.

Grapeseed Oil - helps the vitamin E and vitamin C in your skin to be more efficient and effective at preserving your skin.

Apricot Seed Oil - helps to improve skin tone, maintain softness and radiance of the skin.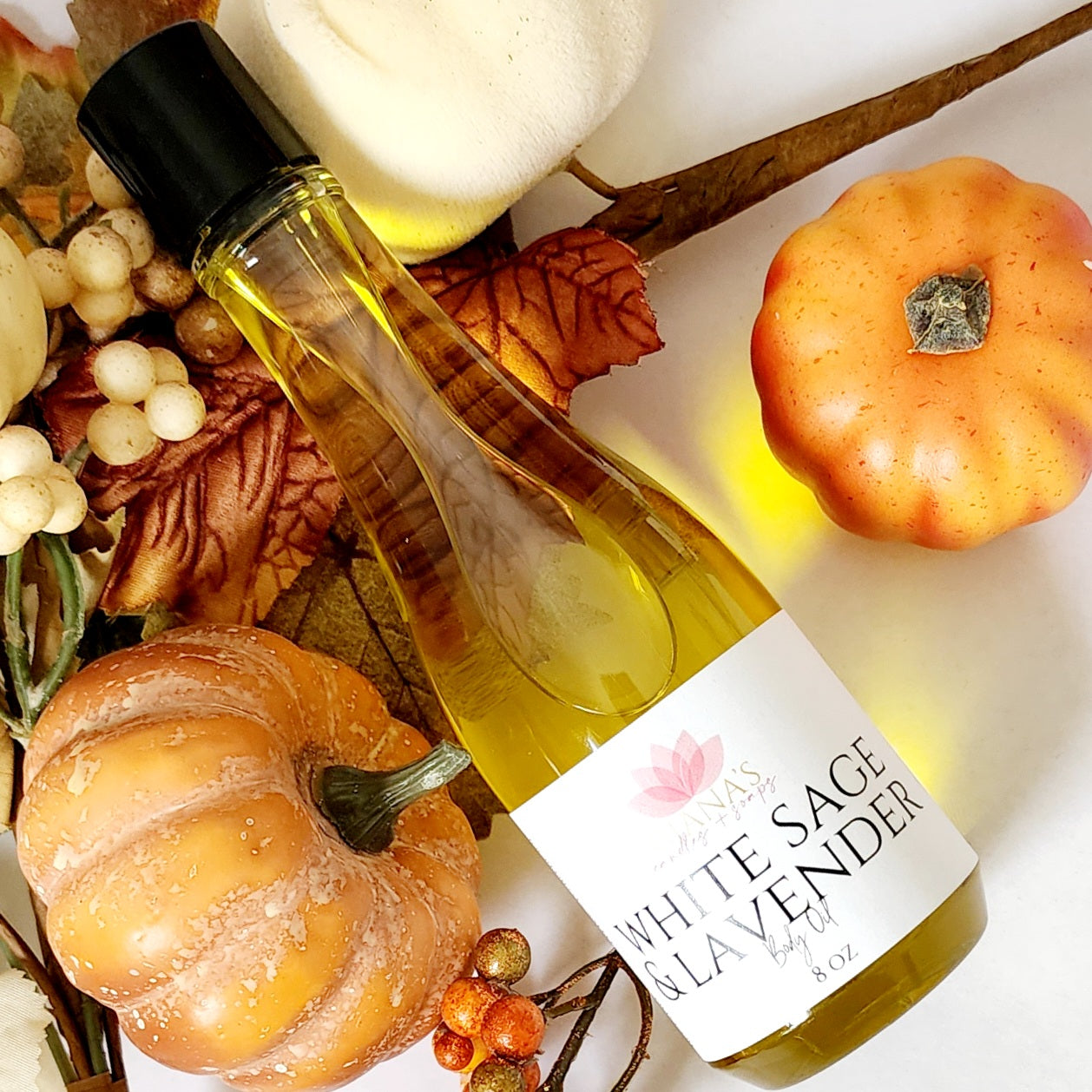 This product has no reviews yet.
Contact Us
Do you have any question?