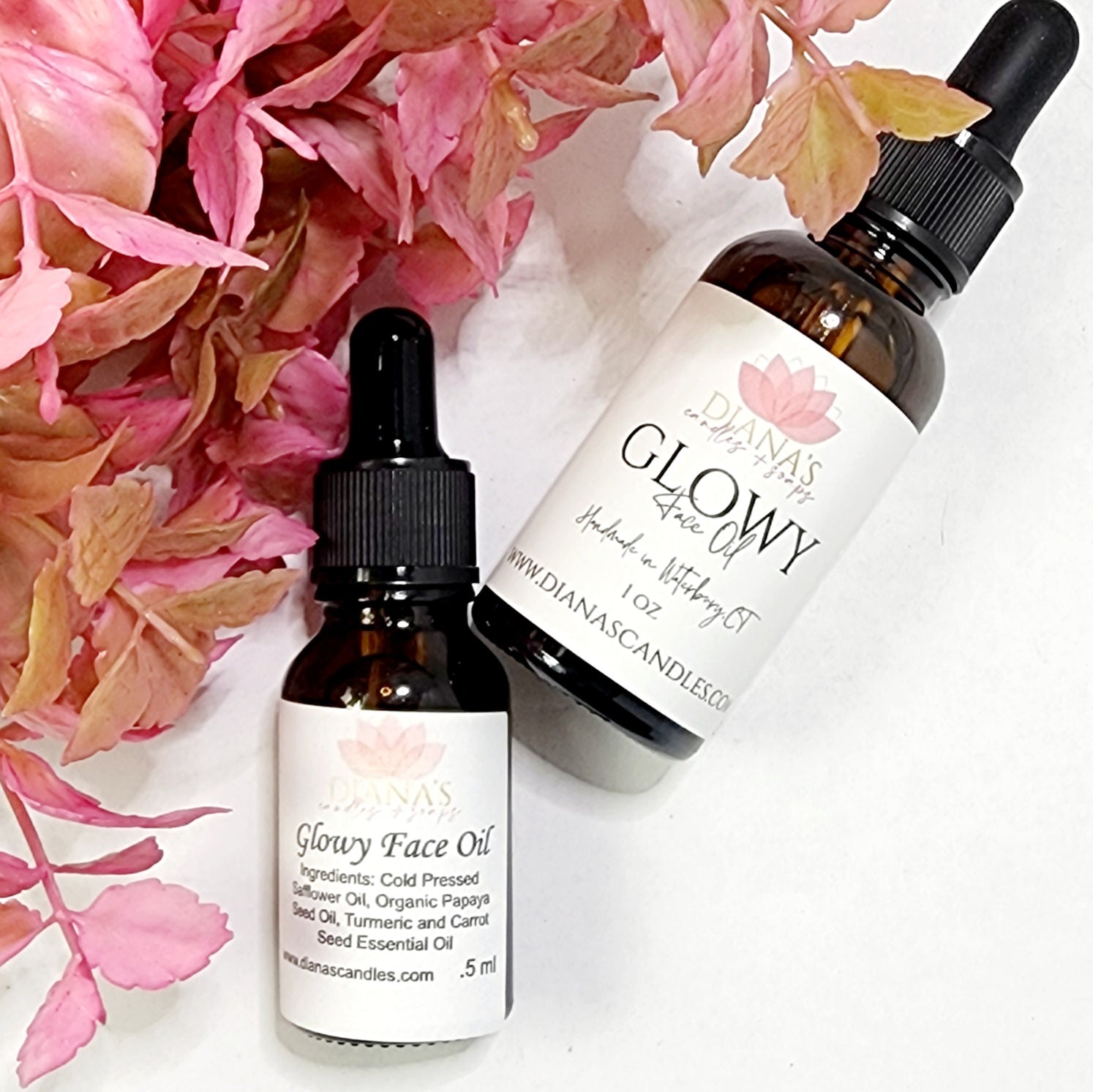 Glowy Face Oil
---
Glowy face oil is apart of our Brighten Me Up soap and Glow Up face mask collection. 

Face oils are considered a type of emollient, which means they help strengthen the outer layer of your skin — the stratum corneum — by softening and sealing it, preventing water loss

Ingredients: Safflower Oil, Papaya Seed Oil, Turmeric essential oil, Carrot Seed Essential Oil

Net Wt 1 ounce

Benefits

Papaya Seed Oil are known for it's wonderful also contains a significant amount of Vitamin C. Vitamin C can help combat wrinkles, blotches, large pores, acne, dark spots and other skin blemishes.

Safflower Oil - is found to be noncomedogenic, meaning it won't clog your pores. 

Turmeric essential oil - is also known to reduce scarring.

Carrot Seed Essential Oil - has shown antibacterial, antifungal, anti-inflammatory, and antioxidant properties.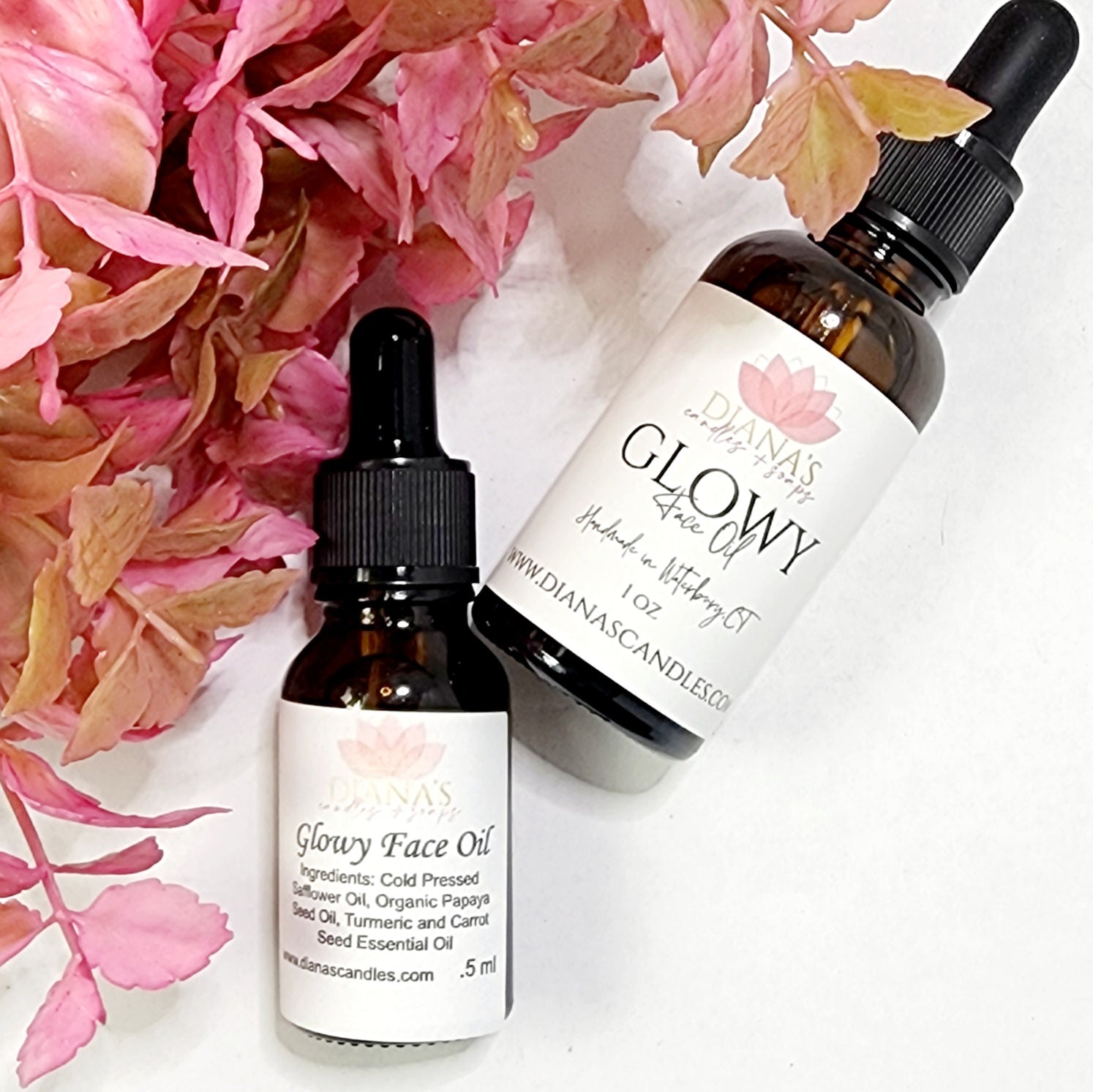 This product has no reviews yet.
Contact Us
Do you have any question?