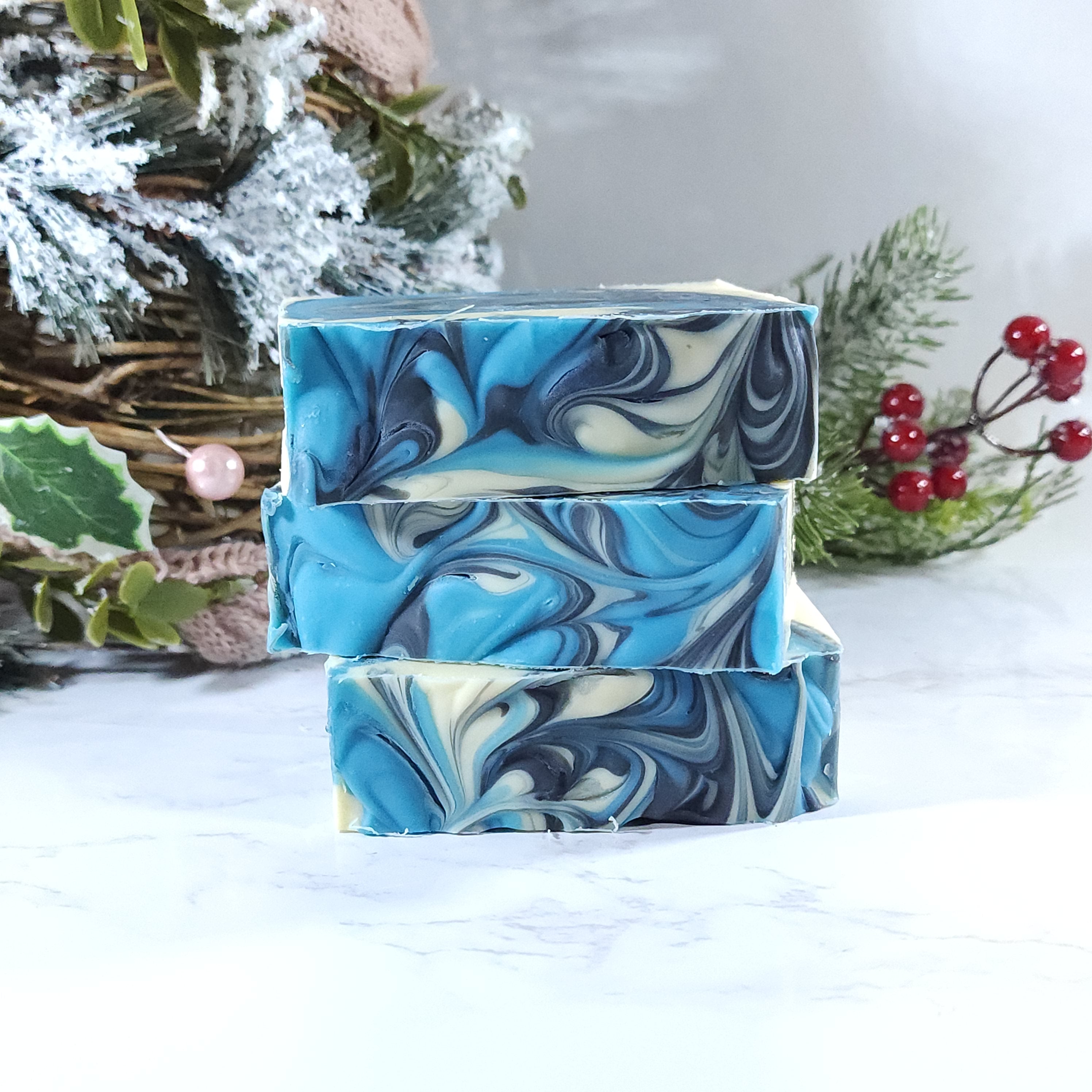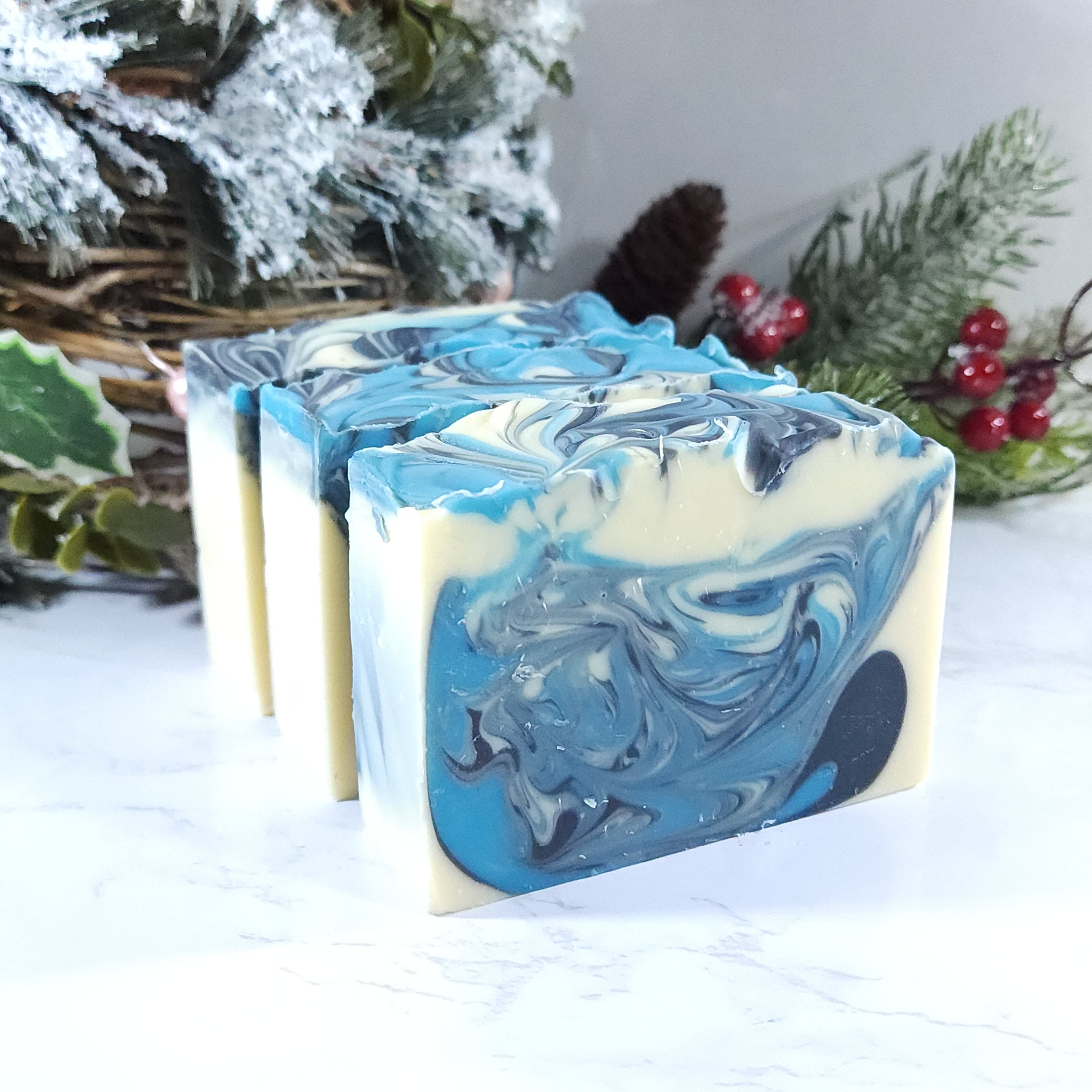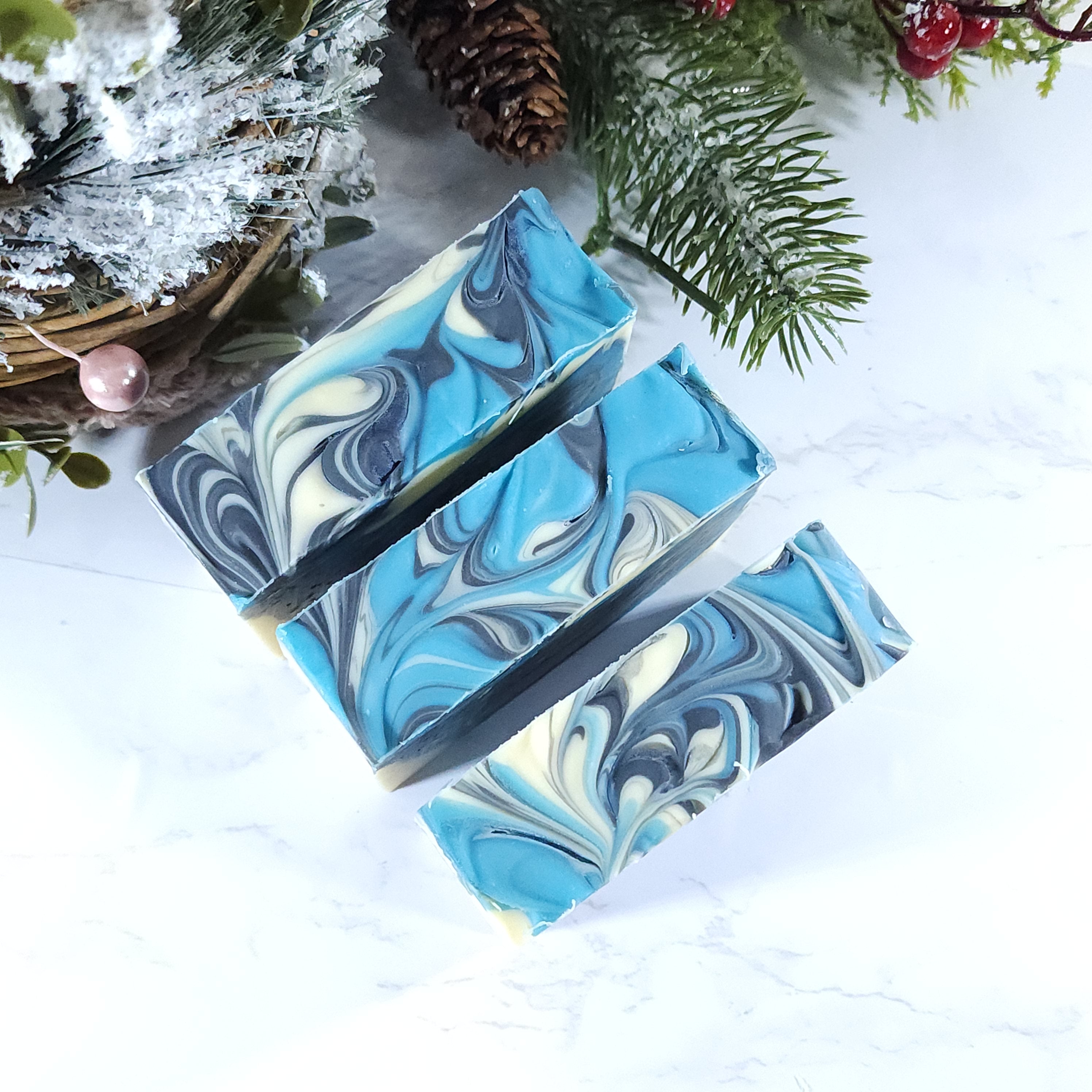 Sapphire Nights Soap Bar
---
Sapphire Nights is a wonderful scent. There are notes of Bergamont, Lavender and hints of Sandalwood and Patchouli. 

Ingredients: Distilled Water, Organic Olive Oil, Coconut Oil, Cocoa Butter, Avocado Oil, Phthalate Free Fragrance Oil, Castor Oil, Mica 

Net wt 5 oz

Coconut oil is known to be moisturizing dry skin, reducing inflammation, which may result from UVB rays, promoting wound healing, antibacterial, antifungal, and antiviral properties.

Cocoa Butter helps reduce inflammation of the skin and prevents damage. The same polyphenols boost skin elasticity and prevent aging, according to scientific data. Cocoa butter prevents sun damage.

Shea butter is an anti-inflammatory  and provides anti aging properties. Shea butter is packed with antioxidants like vitamin E as well as polyphenols and phytonutrients, which is why it works very well at moisturizing and soothing all types of skin.

Olive oil protects and hydrates sensitive skin. It helps to repair damaged skin tissues, revitalizes and strengthens skin.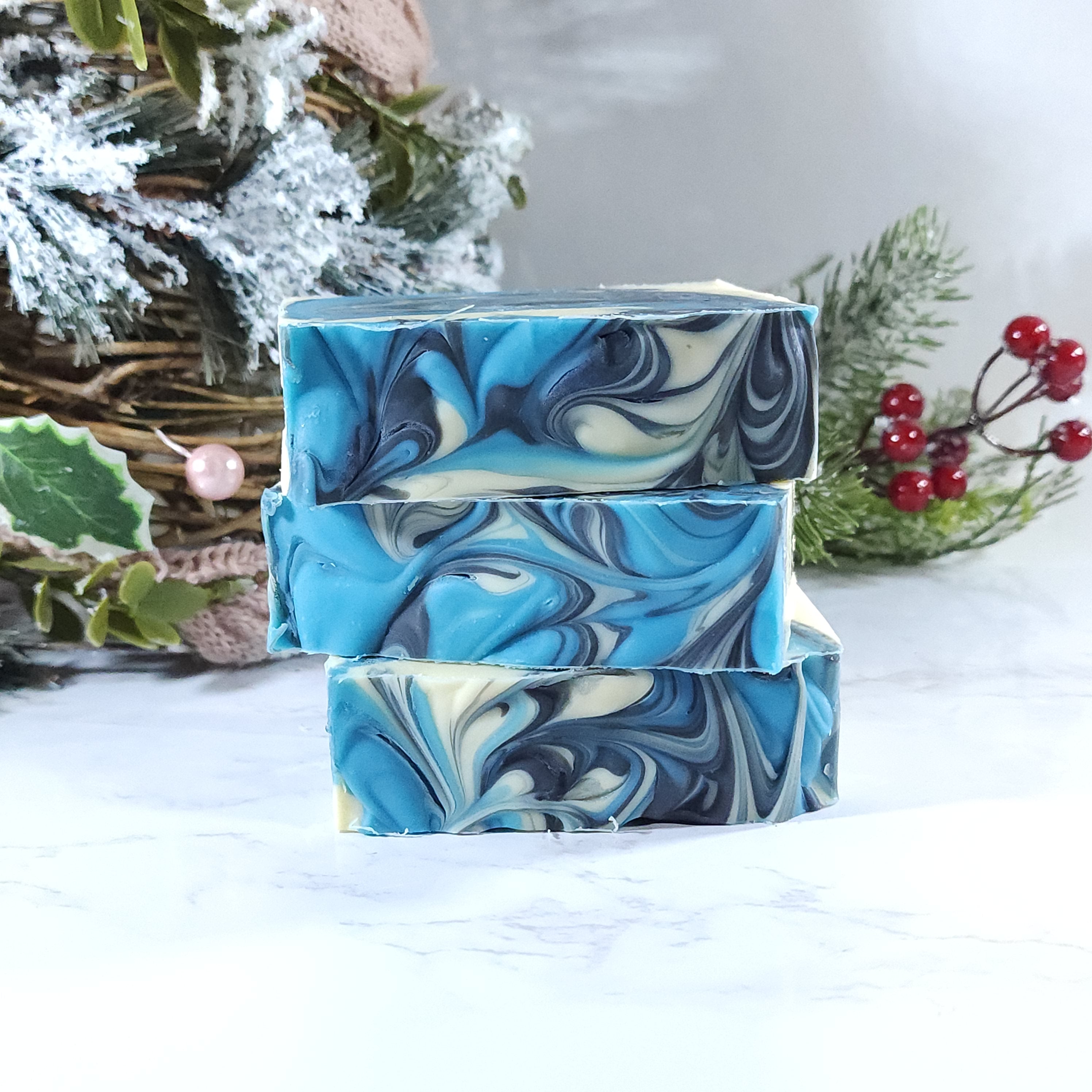 This product has no reviews yet.
Contact Us
Do you have any question?